Free Patient Registration at RxDx Dommasandra – Limited Time Offer!
Need a doctor consultation or any other service?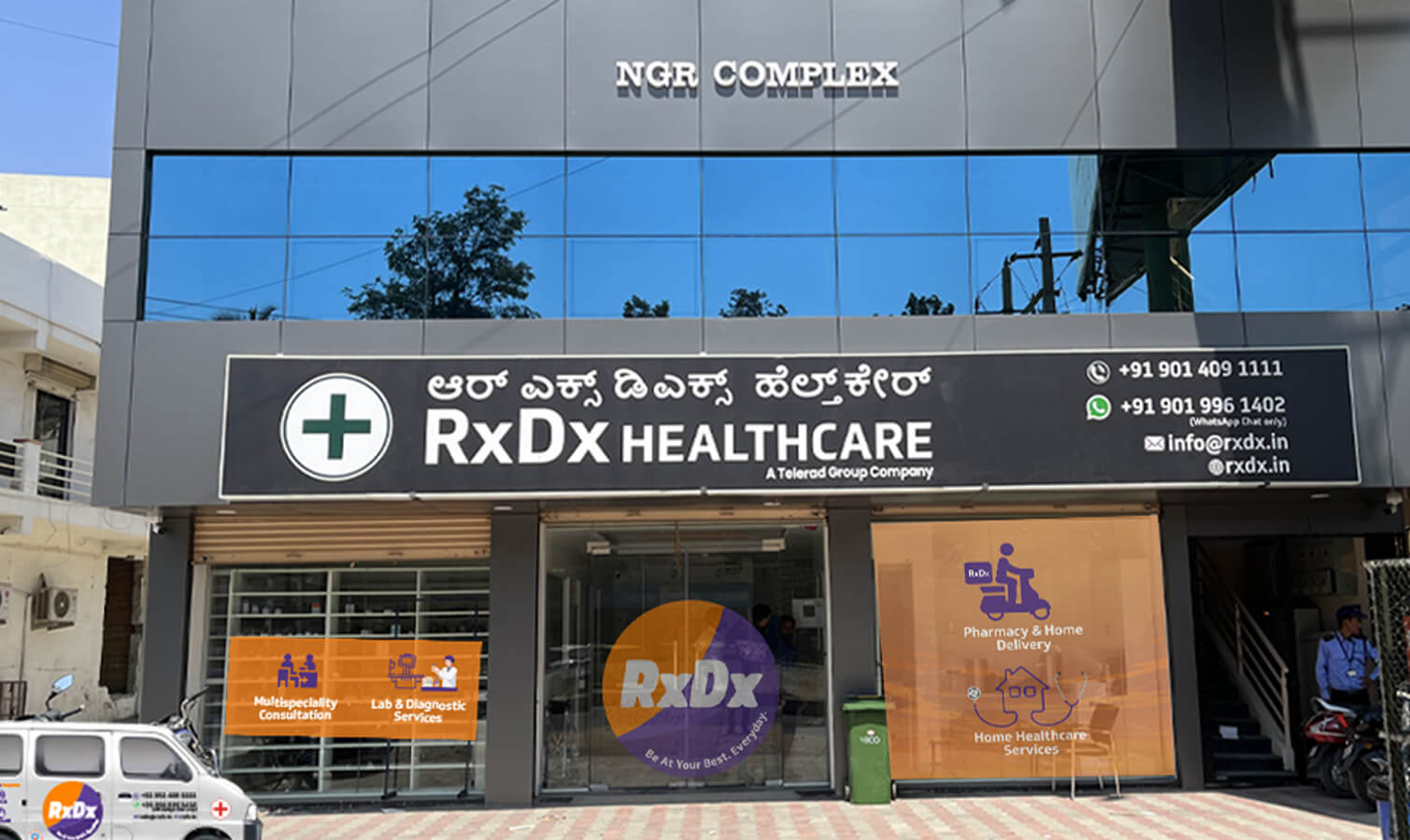 Mon to Sat: 7:00 am – 9:00 pm
Sundays: Closed
Public Holidays: 7:00 am – 3:00 pm
Ground Floor, NGR Complex
77/1 Sarjapur Road, Khata No 39
Opposite Canara Bank, Dommasandra Circle
Bengaluru, Karnataka 562125
The latest addition to the chain of RxDx Healthcare multispeciality clinics, this centre aims to serve the people who reside in and around Dommasandra Circle.
Equipped with a well-stocked pharmacy, the beautiful little clinic houses general medicine practitioners, family physicians, dermatologists, gynaecologists, ENT specialists, mental health counsellors, physiotherapists, and other specialists. RxDx Dommasandra is the prime choice among the neighbouring community for health checks.





General Surgery (Consultation)











Facilities @ RxDx Dommasandra