Uses the wonderful aspects of water to heal…..

Hydro/ Aquatic therapy requires constant attendance of a qualified physiotherapist who directs aquatic exercise which is a low-impact activity that takes the pressure off your bones, joints, and muscles. It also helps strengthen your muscles.
Conditions Treated by Hydrotherapy
Arthritis (Rheumatology/ Fibromyalgia)
Balance Deficits
Circulatory Problems
Cardiac Diseases
Limited Range of Motion
Motor Learning
Muscular Weakness
Orthopedic Injuries/ Trauma
Obesity for weight loss
Osteoporosis
Pain: Back Pain, Knee Pain etc.
Rehab following Joint Replacements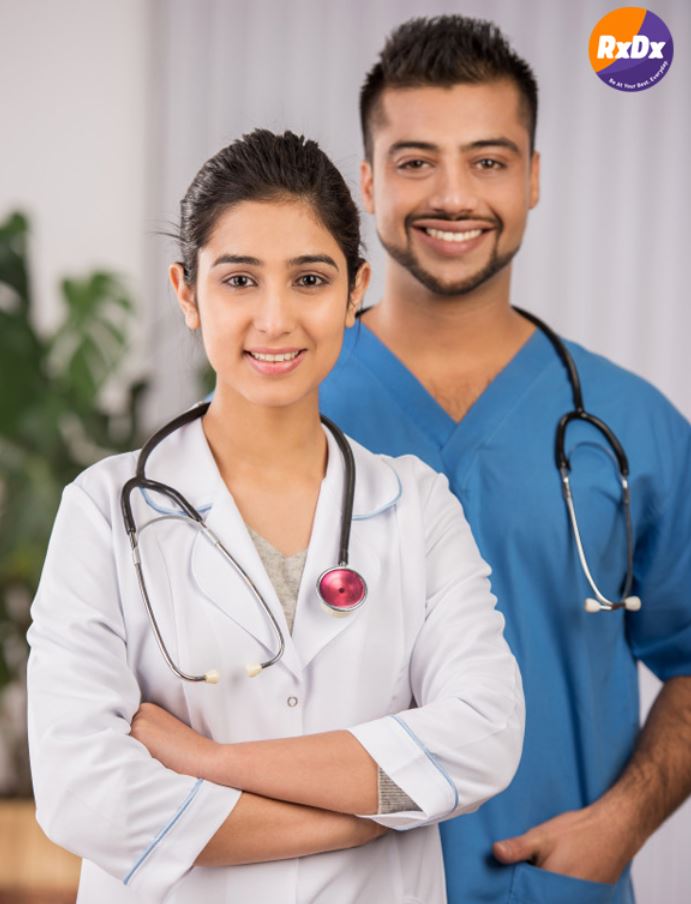 Boosting the immune system, allowing it to function more efficiently.
Improving the function of the internal organs by stimulating their blood supply.
Loosening tense, tight muscles and encouraging relaxation.
To improve fitness and muscular endurance.
Water also offers natural resistance, which can help strengthen your muscles.
Weight loss
At RxDx we invite you to experience the highest standards of hydrotherapy treatment.
Smoking, diabetes or insulin resistance, high blood pressure, high cholesterol and sedentary lifestyle are some of the key causes of CVD.
Although weight management and regular exercise are critical for keeping your heart healthy, the food you eat plays an equally important role. According to clinical research, healthy lifestyle habits along with heart-healthy diet may reduce the risk of heart disease or stroke by 80%.
There is no single food that can make you magically healthy, so your overall dietary pattern is critical. Here are some important tips for Healthy-Heart Diet
read more
Who doesn't know that exercise is very good for our health? But how many of us are able to spare some time from our busy schedules and exercise regularly. To motivate you, let us tell one more significant advantage of exercise- it improves our heart health and helps us in preventing heart diseases. In fact, regular physical activity is one of the best things you can do for your heart health.
read more