Uses the wonderful aspects of water to heal…..

Do you know that water is a healer both internally as well as externally?
The properties of water; temperature and buoyancy are armed with a natural force to lift the weights of your ache and make possible easy mobility.
The benefits of Hydrotherapy / Aqua therapy / Water Therapy are plenty.
Ms Vaishnavi is a physiotherapist at RxDx SAMANVAY, Malleswaram with a special interest in hydrotherapy.
RxDx SAMANVAY, Malleswaram with its temperature-controlled swimming pool conducts hydrotherapy sessions supervised by our own physiotherapists.
Listen to Ms Vaishnavi talk about it in detail
Hydro/ Aquatic therapy requires constant attendance of a qualified physiotherapist who directs aquatic exercise which is a low-impact activity that takes the pressure off your bones, joints, and muscles. It also helps strengthen your muscles.
Conditions Treated by Hydrotherapy
Arthritis (Rheumatology/ Fibromyalgia)
Balance Deficits
Circulatory Problems
Cardiac Diseases
Limited Range of Motion
Motor Learning
Muscular Weakness
Orthopedic Injuries/ Trauma
Obesity for weight loss
Osteoporosis
Pain: Back Pain, Knee Pain etc.
Rehab following Joint Replacements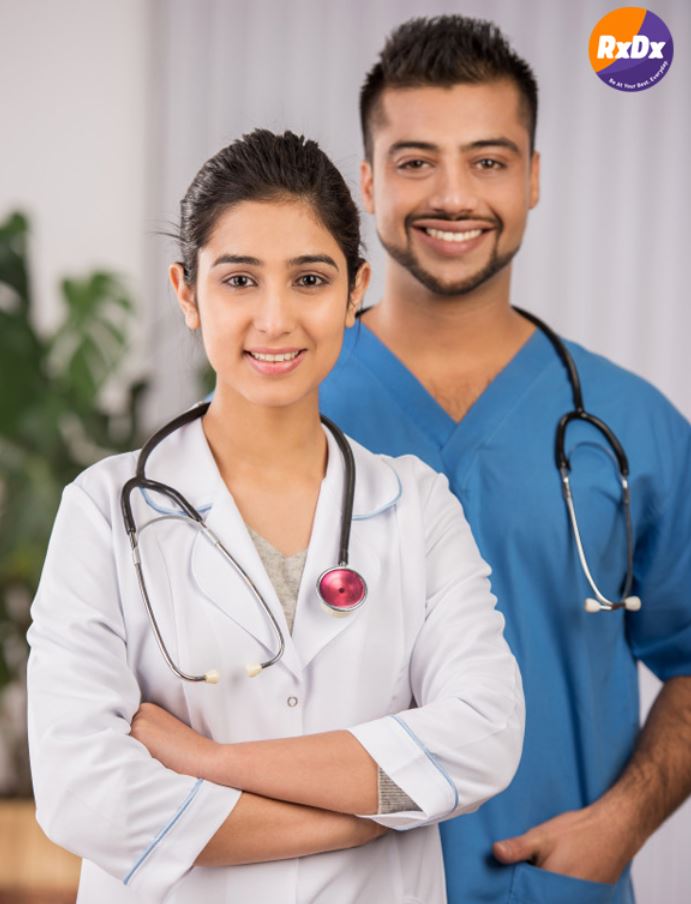 Boosting the immune system, allowing it to function more efficiently.
Improving the function of the internal organs by stimulating their blood supply.
Loosening tense, tight muscles and encouraging relaxation.
To improve fitness and muscular endurance.
Water also offers natural resistance, which can help strengthen your muscles.
Weight loss
At RxDx we invite you to experience the highest standards of hydrotherapy treatment.
View your doctor's schedule and fix an appointment
Find out highly skilled and well qualified specialists work schedule and fix an appointment on convenient time