Cytecare @ RxDx SAMANVAY Cancer
Outreach & Daycare Chemotherapy Centre
Early diagnosis can influence a better outcome expectation

Oncology
Cytecare @ RxDx SAMANVAY Cancer
Outreach & Daycare Chemotherapy Centre

Breast Cancer
Early diagnosis can influence a better outcome expectation
Cytecare @ RxDx SAMANVAY is a Cancer Outreach & Daycare Chemotherapy Center. Located in Malleswaram, the center offers specialised Oncologists, Onco-Nursing and Chemotherapy-Trained Nursing for the community. It is a collaborative initiative of CyteCare, India's first organ-site focused oncology care private hospital and RxDx SAMANVAY, is one of the premier healthcare facility in North Bengaluru.
Highly qualified and experienced oncologists
Highly-trained nurses
State-of-the art day care center
State-of-the art day care center
Backbone of 150-beded organ-site focussed cancer hospital in Bangalore
A joint initiative of two reputed healthcare organisations which share same philosophy of quality, excellence and compassion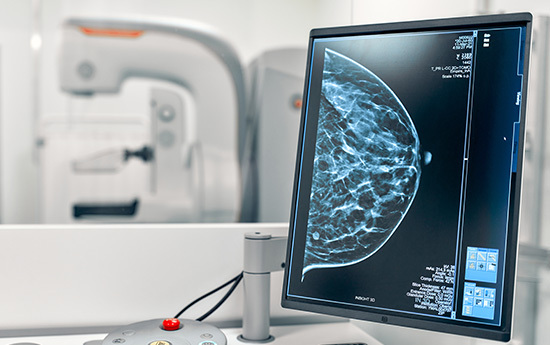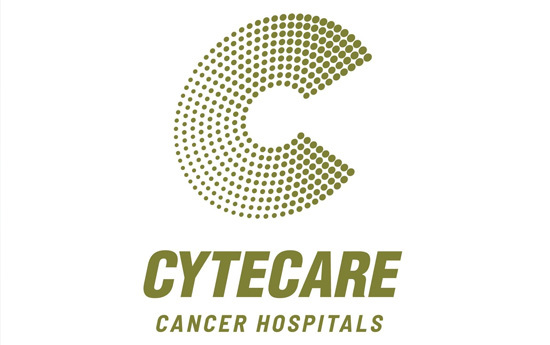 India's first organ-site focused oncology care private hospital, Cytecare Hospitals represents care at the cellular level. With a vision of creating a network of patient-centric, comprehensive organ-based cancer care hospitals in India, Cytecare launched its flagship centre, a 150-bed organ-site focussed cancer hospital, in November 2016 at Yelahanka in Bengaluru. Today, the hospital is counted among the best in India for its highly-specialised, modern diagnostic services, including Advanced Surgeries, Medical Oncology and Immunotherapy, Radiation therapy and advanced diagnostics.
Founded on the principle of 'Fighting Cancer the Right Way', Cytecare is paving a new path in India's fight against cancer. As practitioners of researched cancer care methodologies, the multidisciplinary team of clinicians at Cytecare is strongly guided by national as well as global protocols, such as the National Comprehensive Cancer Network (NCCN), European Society for Medical Oncology (ESMO), National Health Service (NHS), Indian Council of Medical Research (ICMR) and Tata Memorial Hospital. The long-term vision is to make India a global cancer care destination by creating a network of medical centres of excellence across the country.
Specialities and Super-Specialities
available at the Malleswaram centre for consultation
Medical Oncology
Cancer treatment using chemotherapy, hormonal therapy, immunotherapy, targeted therapy, and biological agents falls under the aegis of medical oncology. Cancer Care Outreach Centre at RxDx SAMANVAY includes:
Multidisciplinary approach
Organ-site speciality holistic care
Daycare chemotherapy
Pain & palliative care
Breast Oncology
Breast cancer is one of the most common type among women in Bengaluru and all over India. Early diagnosis can influence a better outcome expectation. You can visit Cytecare@RxDx SAMANVAY for:
Breast oncology specialist consultation
Breast cancer screening & risk assessment
maging, biopsy (FNAC)
Counselling for survivors or those with family history
Head & Neck Surgical Oncology
Among 10 most common cancers in the world, head and neck oncology includes cancer in the sinuses, mouth, lips, tongue, salivary glands, larynx (voice box), pharynx, and thyroid gland.
Head & neck cancer specialist consultations
Screening
Chemotherapy
Nutrition counselling
Paediatric Oncology
Child Cancer Specialists from the cancer outreach centre in Malleswaram treat children up to 15 years of age for all childhood cancer types including leukaemia, solid tumours and brain tumours.
Paediatric cancer consultation
Clinical evaluation
Chemotherapy
Radiation therapy
Nutrition and mental health counselling
Radiation Oncology
Radiotherapy as adjuvant in combination with chemotherapy or standalone, is reputedly one of the most effective post-surgical treatment methods to prevent the cancer from coming back. Early or in advanced stages radiation is used to cure or reduce symptoms too.
Consultation
Radiation therapy
Pain Clinics

Pain management is of huge significance for a cancer patient / survivor's quality of life. Cancer pain is managed by our specialists from the Oncology outreach program at Malleswaram with different methods like:
Medication
Minimally-invasive methods
Relaxation techniques
Occupational therapy
Daycare Facility

Daycare Facilities
Cancer treatment doesn't always require hospital stay. Sometimes, a few hours are enough in a comfortable setting with experienced nurses and specialists at hand. Economical and minimal disruptions in daily life, Cancer Daycare Centre in Malleswaram is ideal for:
Minor surgeries
Chemotherapy
Endoscopy
and more
Chemotherapy Services
Chemotherapy not only kills the cancerous cells but also stops the spread across the body. At Cytecare@RxDx SAMANVAY daycare chemotherapy centre in Malleswaram, Bengaluru, we have:
Trained oncology-nurses
Chemotherapy administration in the daycare facility
Nutrition and mental health counselling
Consultants at RxDx Oncology
As an informed, health-savvy individual, you probably should know what the signs of breast cancer are and what you should look out for, to nip breast cancer in the bud.
The most common symptom of breast cancer is a painless lump or mass that has irregular edges. In some cases, it can be tender, soft, rounded and painful too.
read more
Can Turmeric Prevent Cancer ? Turmeric is a spice that is often used as a food flavouring in Asian dishes. It belongs to the ginger family. It is...
read more