What is Dental X-Ray?
Dental x-rays are a type of images of the mouth and teeth. X-rays are an arrangement of electromagnetic radiation, just like evident light. They are of complex energy, though, and can penetrate the body to form an image on film. Dental x-rays benefit diagnoses disease and injury of the teeth and gums.
Dental x-rays can divulge dental cavities (tooth decay) before they are visible even to the dentist. Many dentists will take multiple dental x-rays to catch the early development of cavities.
Images are vital for the proper diagnosis and treatment planning of dental, orthodontic and other oral-maxillofacial conditions. As technology advanced, so has our capacity to secure more precise and anatomically truthful images that help the doctor treat you more efficiently. We do this at the economical possible radiation dosage – in fact, exposure is enticingly lesser than most medical imaging!
What after the Dentist prescribes?
After our dentist or dental specialist has advised that you need advance dental imaging, they will provide you with a referral slip for X-Ray. The referral slip is a prescription for the specific dental imaging procedures your dentist requires to offer an accurate diagnose.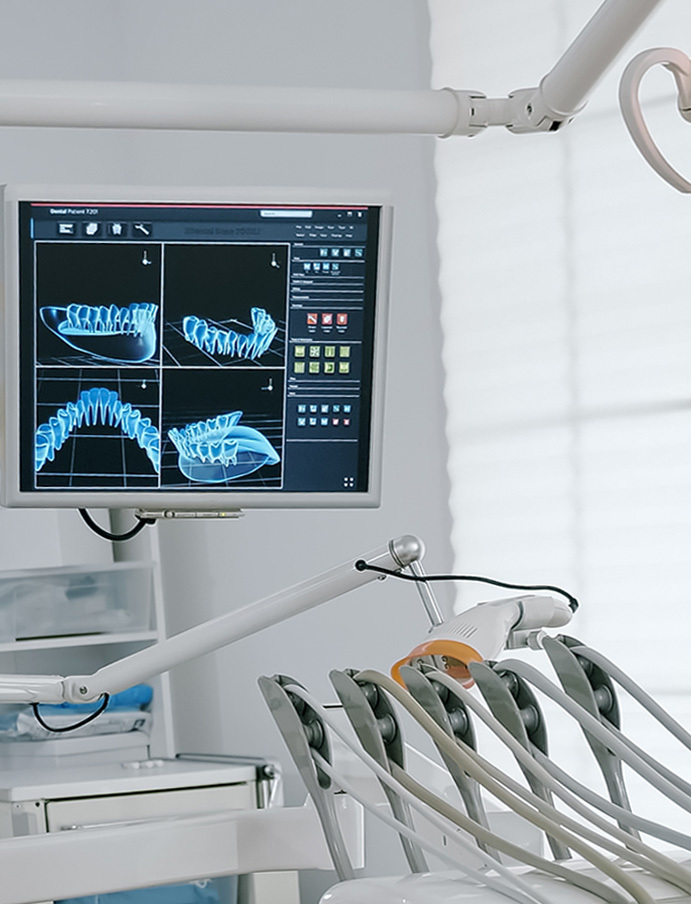 RGV stands for "Radiovisiography", has the maximum resolution digital imaging sensor x-ray that gives image on the computer screen in less than 1 sec., which offer poised diagnosis and ultimately to the quality of patient care.
An OPG which stands for 'Orthopantomogram', gives a extensive view of the mandible and teeth and provide a full mouth X-Ray.
These X-Rays will be taken with the protection of "Lead sheets" and Neck Collars" to avoid any damages to the body
To know more or to book an appointment please call 08049261111
View your doctor's schedule and fix an appointment
Find out highly skilled and well qualified specialists work schedule and fix an appointment on convenient time
We usually think oral health is only about brushing, flossing and getting cavities filled. Most of us do not visit a dentist unless we have pain or bleeding in the mouth. But to our surprise oral health is much more important than just having clean teeth. Our oral health or you can say our mouth offers clues about our overall health. Conditions related to our mouth can affect the health of rest of our body.
read more
Conservative Endodontic is a branch of dentistry which deals with diagnosis and treatment of dental problems associated with soft tissues inside the tooth.
Root canal refers to the natural cavity within the center of the tooth.
Root canal treatment (RCT) is a procedure to repair or save a badly damaged or infected tooth instead of removing it. The goal of this procedure is to save the tooth from pulpal necrosis (disease of pulp). RCT is done both in kids and adults in order to save their tooth from decaying; it stabilizes the tooth and gives it a new life.
Not all tooth decay requires RCT; only if the infection (decay) is too deep your dentist may recommend you this treatment option.
read more