Welcome to RxDx Immunisation Hub
Your Destination for Influenza Vaccination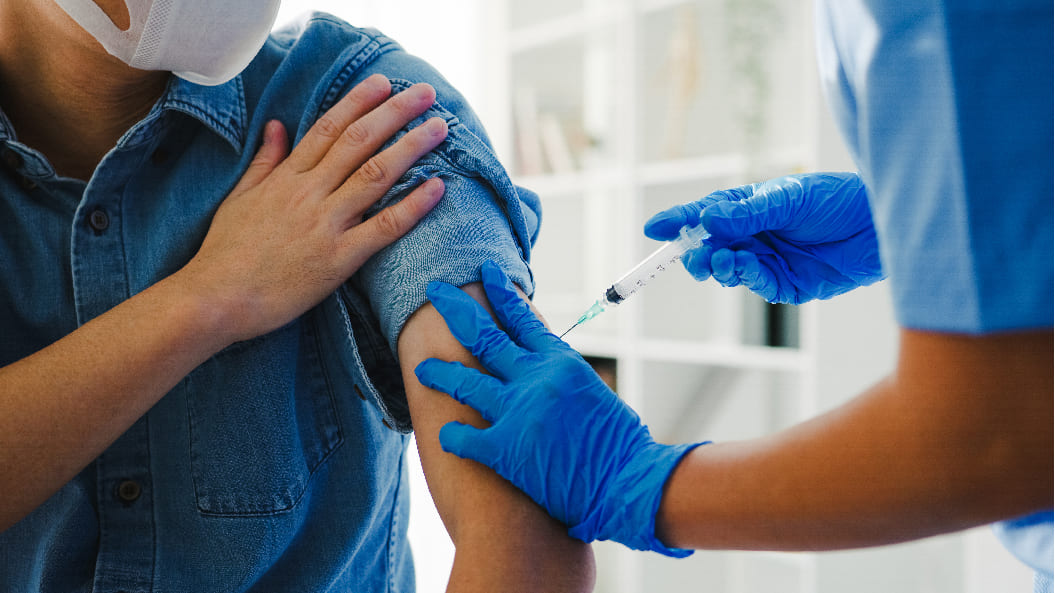 Protect Yourself & Your Loved Ones from Seasonal Flu: Get the Influenza Vaccine Today!
Seasonal flu typically begins around September, every year, making it essential to prioritize your protection against this contagious virus. Millions worldwide are affected by flu, but the best defense against this seasonal hazard is readily available, waiting for you.
Immunization safeguards against flu and reduces respiratory illness severity. WHO recommends it for everyone above 6 months. Discover the latest advancements in influenza protection at RxDx Immunisation Hub. Get the 2023/2024 Quadrivalent Influenza vaccine, protecting from 4 strains, including H1N1 or swine flu.
Protect your family from this contagious virus.
Enquire for Flu Vaccination
TAT Attention!
Response Time to FORMs:
Within 6 hours on best effort basis
NOTE
If your enquiry is urgent, please call +91 901 409 1111.
You may also reach us through WhatsApp Chat between
8:00 am – 8:00 pm at +91 90199 61402 or email us on info@rxdx.in
Why Should I Get the Flu Shot?

Protection for Everyone
The flu vaccine is essential for all age groups. It reduces the risk of flu for you and your loved ones.

Battle the H1N1
Amidst the swine flu scare and its potential risks, our H1N1 vaccine, offers you safety shield, and comfort.

Cost-Effective Prevention
Have you ever wondered about the flu vaccine cost? It's a small price for peace of mind and a flu-free season.
Benefits of the Quadrivalent Influenza Vaccine

Targets Four Different Flu Viruses
The Quadrivalent Influenza Vaccine is designed to combat multiple flu strains, providing comprehensive protection.

Higher Efficacy Against Seasonal Flu
Our vaccine offers enhanced effectiveness against seasonal influenza, reducing your chances of falling ill.

For Adults and Pregnant Women
This vaccine is recommended for adults and expectant mothers to safeguard themselves and their babies.
Is the flu vaccine safe during pregnancy?
Absolutely. The influenza vaccine in pregnancy not only protects you but also gives passive immunity to your baby.
How often do adults need to get flu shots?
The influenza injection, or flu shot for adults, is recommended yearly. This is because flu viruses evolve, and the vaccine is reformulated each year to keep up.
Where can I get the influenza vaccine near me?
Visit any of our RxDx clinics and our team will be ready to assist.
👉 If you have a cold, cough, or fever, please ensure you recover fully before taking the Flu shot.
👉 Fasting is not required before getting the vaccine.
👉 If you are allergic to eggs, it is advised not to take this vaccine.
NOTE: Doctor's Prescription is mandatory for Paediatric Vaccination.
Don't let the flu catch you off guard. Take the proactive step towards a healthier, flu-free life with RxDx Immunisation Hub.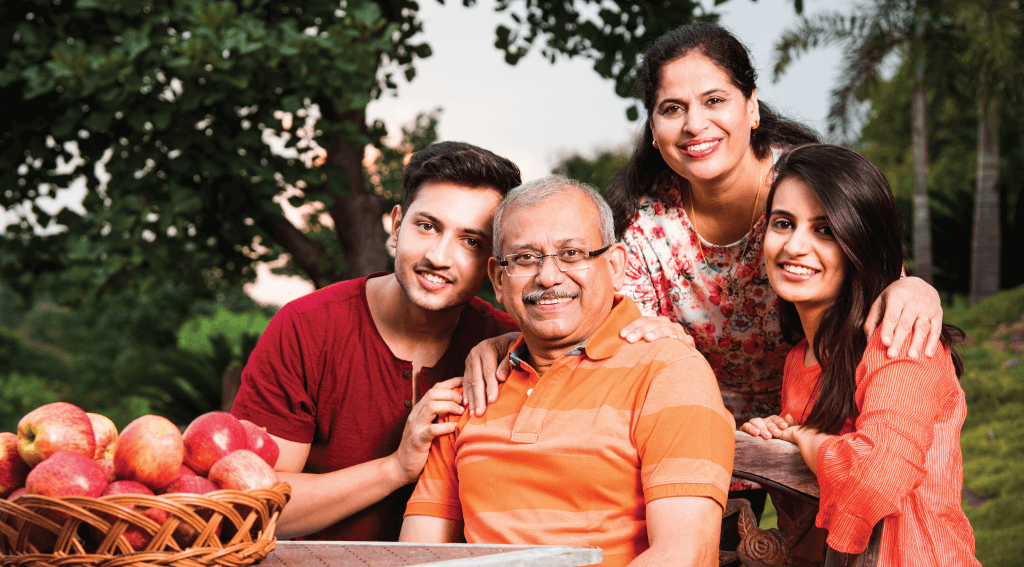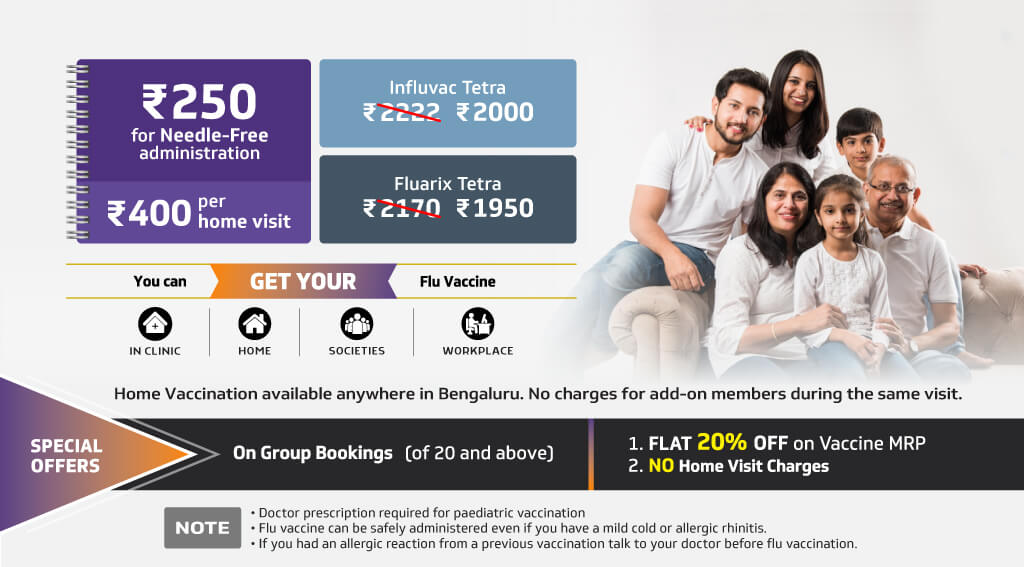 Explore our influenza vaccine options. We prioritize accessible healthcare for everyone. Additionally, for a limited time, there's a special discount available for the Quadrivalent flu vaccine.
Take your Shot: Ready to take the leap to a flu-free season?
Book your appointment today or drop us a line to learn more about the flu vaccine dose for adults, vaccine efficacy, or any other queries.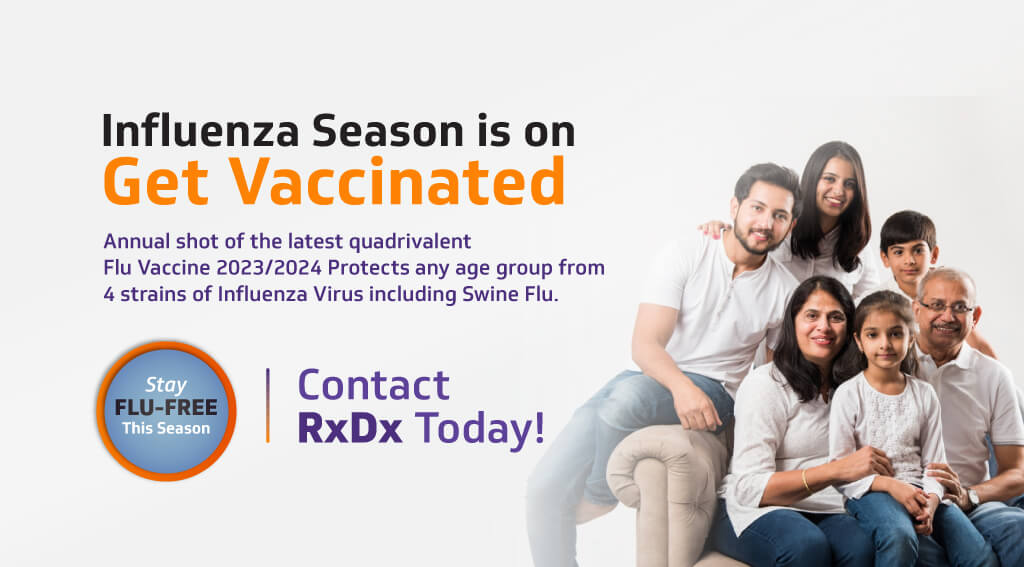 Did you take your Flu Vaccination?
Do's After Your Flu Vaccination


Expect mild side effects: Soreness, fever, headache, or muscle aches may occur, typically subsiding on their own.



Stay hydrated



Consult your doctor for pain or fever relief



Apply a cool compress if you have injection site soreness



Contact your doctor for severe reactions



Maintain a healthy lifestyle



Practice good hygiene
Don'ts After Your Flu Vaccination


Don't self-medicate



Don't apply ointments or patches at the injection site



Avoid massaging the injection site



Don't forget your vaccination record



Continue regular doctor visits