Physiotherapy is an allied health profession which uses mechanical forces, exercise therapy, and electrotherapy to develop, maintain and restore body movements by promoting mobility and function. It is the most ancient and most commonly prescribed treatment that assists in the recovery of many injuries and conditions. Physiotherapy can help people of all age as primary care; alongside or in conjunction with other medical services. The techniques used in physiotherapy today are believed to have evolved since the time of Hippocrates' massages. Hippocrates used physiotherapy as a form of treatment to restore and maintain the body's motor and functional abilities.
Request for Physiotherapy Service Enquiry
TAT Attention!
Response Time to FORMs:
Within 6 hours on best effort basis
NOTE
If your inquiry is urgent, please call +91 901 409 1111.
You may also reach us through WhatsApp Chat between
8 am – 8 pm at +91 90199 61402 or email us on info@rxdx.in
Physiotherapy is offered for the following comprehensive list:
Orthopedic or Musculoskeletal Conditions
Frozen Shoulder
Rotator Cuff injury
Tennis / Golfer's Elbow
Low back pain
Slipped disc
Osteo Arthritis of Knee
Spondylitis
Trapezitis
Ergonomic Correction
Postural deformities (Scoliosis)
Repetitive Stress Injury (RSI)
Sciatica
Core-strength exercises
Piriformis syndrome
Pain Management
Sports Injuries
Shoulder injury
Groin Pull
Post ligament reconstruction
Runner's Knee
Jumper's Knee
Ligament tear
Sprain/ Strain
Shin splints
Achilles Tendonitis
Sport Specific Fitness before
return to sports
Post-Surgical Rehabilitation

Orthopedic Surgeries
General Surgeries
Spinal Surgeries
Ligament or tendon repair / reconstruction
Joint Replacement
Women's Health
Antenatal and Postnatal
Urinary incontinence
Diastasis recti
Therapeutic Approaches

Assessment (Musculoskeletal/Orthopedic/Sports Injury)
Sports Specific Fitness
Sports Taping
Corrective Taping
Gait training
Balance Training
Dry Needling Technique
Therapeutic Mobilization Technique
Trigger point release
Myofascial Release
Ultrasound therapy (UST)
Interferential Therapy (IFT)
Muscle Stimulator
Cupping Therapy
Wax Therapy
Shortwave Diathermy
Sports Massage (Only at RxDx SAMANVAY, Malleswaram)
Neuro Rehabilitation
Stroke
Paralysis
Parkinson's disease
Spinal cord injury
Brain injuries
Ataxia
Neuropathy
Bell's Palsy / Facial Nerve Palsy
Nerve palsy (Foot drop / Wrist drop)
Geriatric Conditions
Arthritis
COPD
Pulmonary diseases
Cardiovascular conditions
Osteoporosis
Stroke rehabilitation
Balance Training
Gait Training
Tremors
Post-cancer rehabilitation
Cardiovascular Condition
CABG
DVR
MVR
CHD
Cardiopulmonary rehabilitation
Fitness Training Materials
Thera band
Physical ball
Foam roller
Taping
Balance board
Gameready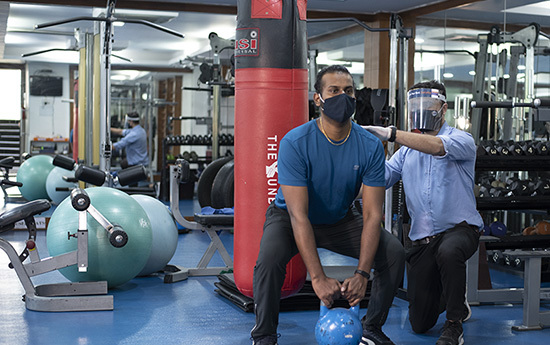 At RxDx we invite you to experience the highest standards of 1-1 physiotherapy treatment. Our elite team of healthcare professionals is well equipped with skilled physiotherapists who are trained to do a complete comprehensive biomechanical assessment and prescribe evidence-based therapy prescription. We are a community clinic, and you can book your appointment in the clinic, or in the comfort of your home, and have quick and easy access to the care you need. Our physiotherapists are happy to provide treatment via home health care visits at your convenience. We also have a dedicated sports and foot clinic for specialized needs.
Adil Kalyanpur- Indian Junior Tennis sensation, shares his experience and how he overcame his injury.
He also shares his views on RxDx SportsMed and how its beneficial for every sportsperson.
According to the WCPT (World Confederation for Physical Therapy), the area of health responsible for promoting, developing, maintaining and restoring people's maximum movement and functional ability throughout their lives.
Who are Physiotherapists?
Physiotherapists are qualified professionals who work on muscle and joint disorders and help relieve pain, stiffness or injury with a variety of non-surgical techniques.
Who needs a Physiotherapy session?
You may be referred to a physiotherapist most commonly by your physician or you orthopaedic doctor. Common conditions that are benefited by physiotherapy include neck or back pain, muscle tightness, injuries to muscles or joints, etc.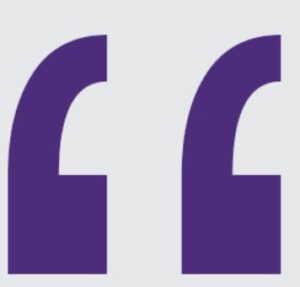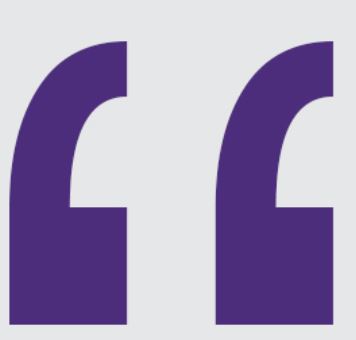 Dr Ujjal Neog from RxDx, Kadugodi is one of best physiotherapist I have ever known. My mother was suffering from severe pain in her shoulder and has hand movement was locked and it was because of Dr Neog she was completely cured. Even I had severe pain in my neck joints, and it was because of Dr Neog the pain has minimized. Thank you Dr Neog, for your selfless services.
– Mukesh Sharma