Hearing Aids on Special Offer
Who is an ENT specialist?
ENT specialists or Otolaryngologists are doctors trained in the medical and surgical management of patients with disorders and diseases of the ear, nose, throat (ENT) and related structures of head and neck. They are commonly referred to as ENT surgeons or specialists. They diagnose, treat and manage speciality-specific disorders and primary care problems in both children and adults.
What conditions are treated by an ENT specialist?
ENT specialists treat condition like:
Infections: Rhinitis, Sinusitis, Tonsillitis
Hearing loss
Ear infections
Face, ear or throat pain
Dizziness, tinnitus
Congenital abnormalities like cleft lip, cleft palate, deviated septum, loss of smell etc
Speech disorders: hoarseness, laryngitis
Swallowing disorders
Certain nerve disorders
Sleep disorders (sleep apnea, snoring)
Cancerous growth in the nose, sinuses, throat, larynx, mouth and neck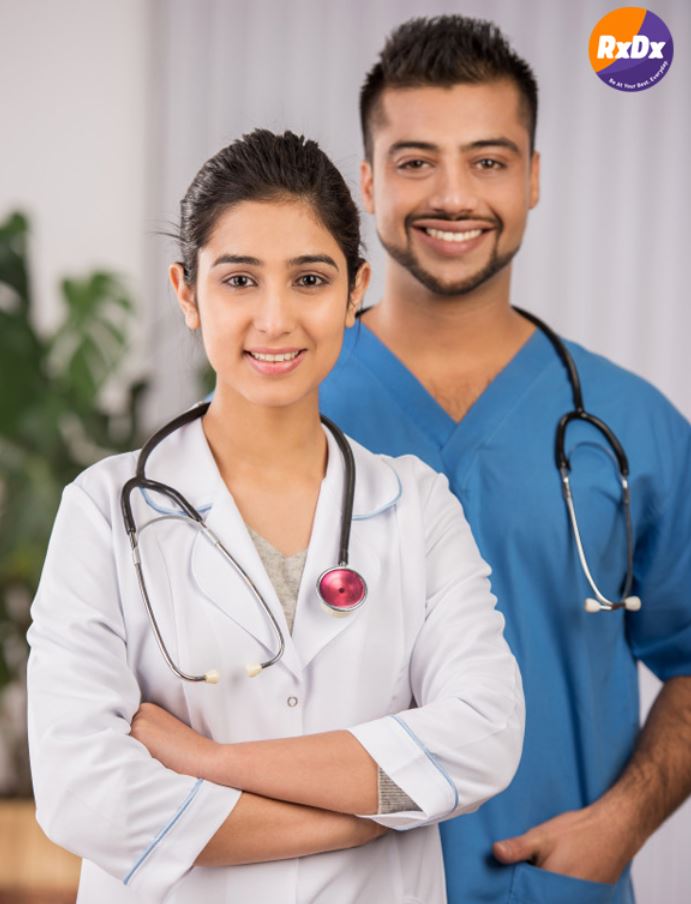 When should I see an ENT specialist?
LIf you are experiencing following symptoms then you should consult an ENT doctor:
Chronic pain in head, throat, ears or face
Loss of hearing
Blocked nose
Sore throat and difficulty swallowing
Cough
Loss or change in voice
Ear pain, discharge or redness
Dizziness
Difficulty in breathing through the nose
Bleeding from nose or ears
Foreign body stuck in ears or throat
Injury to ears, nose or throat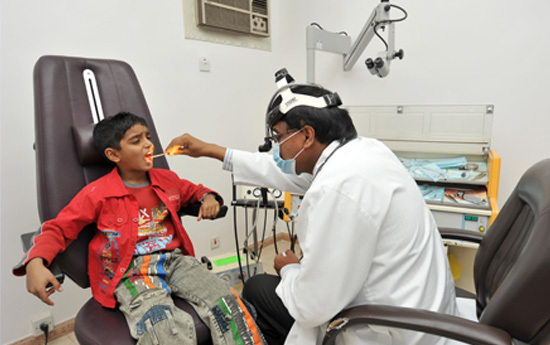 What is different at RxDx?
At RxDx we believe in comprehensive healthcare. That is why there is a team of doctors and specialists who work in close coordination under one roof. We have highly skilled and experienced ENT specialists who have been practicing for many years. They have the expertise to diagnose and treat any condition related to ear, nose, throat, head and neck. We also have a full-fledged pharmacy and diagnostic lab which makes the process of treatment easier and convenient. If you feel unsure, you can first consult a general physician who can examine you and refer you to a concerned specialist.
Are you looking for an expert ENT specialist? Call RxDx to book an appointment with an ENT doctor today!