⭐RxDx Healthcare Special Offer!⭐
Sample Collections at Zero Home Visit Charge
RxDx Healthcare brings a month-long offer across all branches. Now get your samples collected at the comfort of your home without any additional home visit charges.
Book Today and Avail the RxDx Healthcare Special Offer
Offer Validity: 📆December 1 to December 30, 2023
Price: ₹400 (Zero Home Visit Charges)
Fill out the form below, and our representative will get in touch with you shortly. Enquiry Form: 👇👇
Why Choose RxDx Healthcare for Home Sample Collection?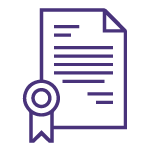 Smooth and Reliable Collection Process
Expert technicians ensure a comfortable experience.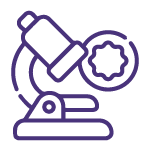 NABL-Accredited Lab
Ensuring accuracy and reliability in every report.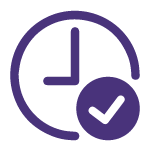 Timely Delivery
Reports delivered right on time, every time
Why RxDx Lab is your choice of diagnostic center?
We have formal recognition of competence in accordance with the following international criteria:
Reliable testing, measurement, and calibration services
Accuracy and reliable results
Sound quality assurance system and technical competency
International recognition, our data and results will be readily accepted in overseas markets
Featuring on the NABL website and the directory of accredited laboratories
Our diagnostic team comprises experienced pathologists, radiologists, and expert technicians. We bring you compassionate personalized care along with safety and tech conveniences.
Our laboratory is trusted by leading doctors, hospitals, clinical research companies and corporates across Bengaluru.
Our health check packages are tailored for different age groups and genders. We offer convenient Home Sample Collections across Bengaluru and conduct on-site tests for COVID-19.
Lab reports are shared with patients via email.
We also conduct Testing of Industrial Spare parts.
Over 500 kinds of diagnostics performed
Health Check and Wellness Partners to leading corporates, insurers, TPAs and Aggregators
Combatting age fraud in sports by engaging the best of specialists and artificial intelligence
Book Diagnostics (In Branches)
LABORATORY TEST
Biochemistry
Clinical Pathology
COVID Tests
Cytology
Hematology
Immunology
Microbiology & Cultures
Serology
CT-Scan
Our Multi-Slice CT Scanner generates fast, highly detailed, and clear images of bone, soft tissues, and blood vessels. Imaging is quicker than single slice CT scans and emission of radiation is lower.
Echocardiogram
Heart Specialists or sonographers perform doppler echo or heart ultrasound to understand signs like cardiac murmurs or suspicion of congenital anomalies, or before any non-cardiac surgery or procedure.
Fetal echocardiography
An experienced ultrasound technician or a pediatric cardiologist performs this safe non-invasive ultrasonography on the pregnant mother to detect structural or functional Heart Problems in the unborn baby.
Electrocardiography
An ECG/EKG machine records electrical signals produced by our heart, called Electrocardiogram, in painless manner. Abnormal reading from electrical activity change suggests possible cardiac issues.
Ultrasound
High frequency sound waves are used to generate images of soft tissue organs like liver, gall bladder, pancreas, etc. to diagnose causes of pain, swelling, etc., vascular imaging or performing biopsies.
X-Ray
Your doctor may refer you to a radiologist or x-ray technician for an imaging of lung, bone, and other issues. Digital x-ray generates less radiation and you can receive reports sooner than classic x-ray.
Dental OPG
Dental Orthopantomogram is a wide view or panoramic x-ray image created for the lower part of the face, focusing on teeth and jaw. Dental x-rays are recommended in cases of factures, cyst & tumour, etc.
Mammography
Digital X-ray imaging requires low radiation to detect lumps, tumors, cancer in the breast. Doctors advise women over 45 to get annual mammograms, the gold standard early breast cancer screening test.
Clinical Biochemistry tests, analyze, and interpret the presence and levels of components like glucose, hormones, electrolytes, lipids, proteins, enzymes, etc. from samples like blood or urine to find out if the critical organs and systems of one's body are functioning properly or not.
Techniques such as spectrophotometry, immunoassays, and electrophoresis are used in biochemistry.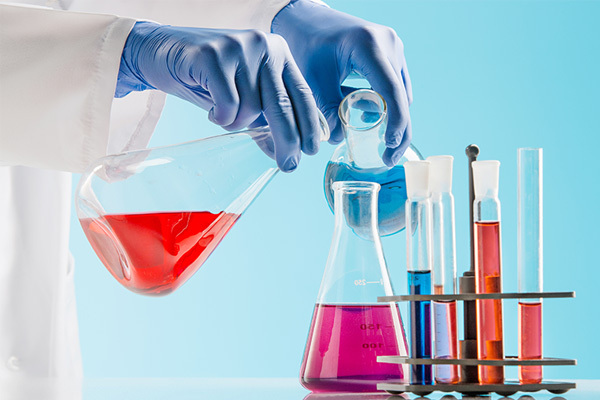 Hormonal assays
Venous blood sample is used to test hormonal levels. Hormonal imbalance can cause acne, weight gain, PCOS, hair loss, chronic issues like Diabetes, high blood pressure, cholesterol, depression, infertility, bladder control issues, osteoporosis, etc. Assays are performed on LH, FSH, Prolactin, Complete Thyroid Profile, Vitamin D, Vitamin B12, etc.
Liver function Test
Also known as Hepatic Panel. Venous blood sample is used to measure serum level of liver enzymes, proteins, and compounds like ALP, ALT, AST, GGTT, PTT, bilirubin, mitochondrial antibodies. The results are used to determine liver infection or damage. You may be instructed to keep 12 hours / overnight fasting (only water may be permitted).
Lipid Profile
Lipid tests measure fat level in the blood and help assess a risk of developing cardiovascular problems. Total Cholesterol, Low Density Lipoprotein, High Density Lipoprotein, Triglyceride levels are checked to screen (children) or monitor (adults with risk) atherosclerosis, stroke, or other heart disorders. 8-12 hours of fasting may be required.
Renal Function Test
Recommended as part of general health screening or for people at risk of developing renal disorders. A patient with existing kidney disease may need renal panel for monitoring. Chronic issues like diabetes, high blood pressure may also require tests like Serum Creatinine, Blood Urea Nitrogen, Estimated GFR, Urinalysis. Blood and urine samples are required.
HbA1C
HbA1C means a hemoglobin that is glycated (has a sugar attached to it). This test is recommended for screening or monitoring of pre-diabetic or diabetic patients. The results aid in treatment planning. May be a part of health check-up. Patients take this test every 3-4 months or 120 days to meet their glycemic goals. Blood sample is required, either by needle from a vein or a drop from a finger-prick.
Blood Sugar
Fasting or Random Glucose Tests
are performed for screening or diagnosis of prediabetes and diabetes, detection of high or low blood glucose, and monitoring blood sugar levels to determine treatment effectiveness and diabetic control. Those with symptoms or at risk or above 45 years old are recommended this test. Blood sample is required. Samples are collected after fasting or after meal, as per need.
RA-CRP
C-Reactive Protein (CRP) is an inflammatory marker produced by the liver. Rheumatoid Arthritis (RA) is a chronic autoimmune disorder that leads to joint inflammations with symptoms like pain and swelling. CRP levels increase inly in RA but not osteoarthritis. Your blood sample is taken to test your CRP level and help your doctor diagnose which type of arthritis you have.
Antistreptolysin O (ASO or ASLO)
Streptolysin O toxin released by group A Streptococcus triggers the ASO antibody. A blood test for ASO Titer can confirm recent Strep infection. Your doctor may advise this if you have rheumatic fever (symptoms of breathing issues, chest pain, fatigue, fever) or kidney disease (signs like dark urine, edema or fluid accumulation) which may be post-streptococcal complication.
This field involves the use of microscope or other tools to look at body substances like blood, urine, and stool.
Blood: as it is, or in plasma, or serum form
Urine: Routine
Stool: Routine, Hanging loop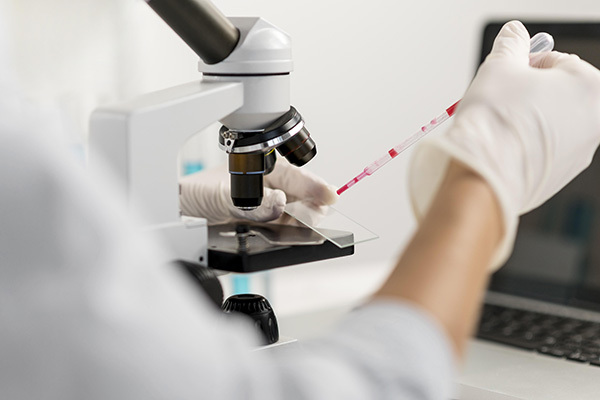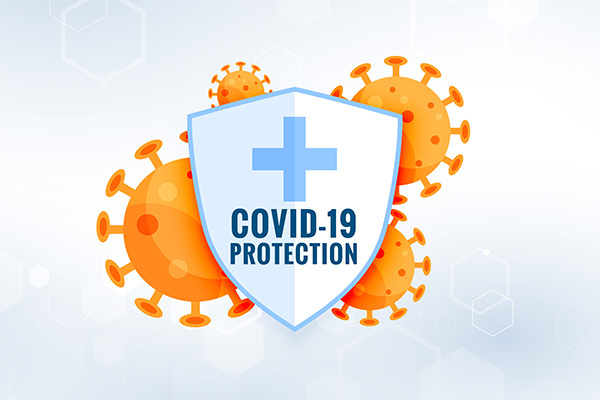 RxDx Healthcare conducts various types of lab and point-of-care diagnostics for COVID-19 infection.
Testing facilities are set up in completely separate COVID designated enclaves (Whitefield and Malleswaram).
Contactless sample collection services are available from across all branches, namely Kadugodi, Siddapura, Whitefield and Malleswaram.
We also organize COVID-19 Test camps in RWAs, Societies, Apartments, Businesses, Factories and Industries in and around Bengaluru.
An anatomical pathologist studies a single cell type from a fluid / tissue sample smeared into a slide, under a microscope.
This field particularly focuses on screening or diagnosis of cancer, fetal abnormalities, infecting organism, pap smears, and others.
Sample is collected by:
Exfoliation: brushing or scraping off the tissue surface
Aspiration: drawing fluid or cells through a fine needle, e.g. lung – pleural fluids, ascites – abdominal fluids, spinal canal – cerebrospinal canal
We perform Fine Needle Aspiration Cytology (FNAC) here. FNAC is used to check swellings or lumps under the skin for cancer. Also recommended for cysts, nodules, enlarged lymph nodes.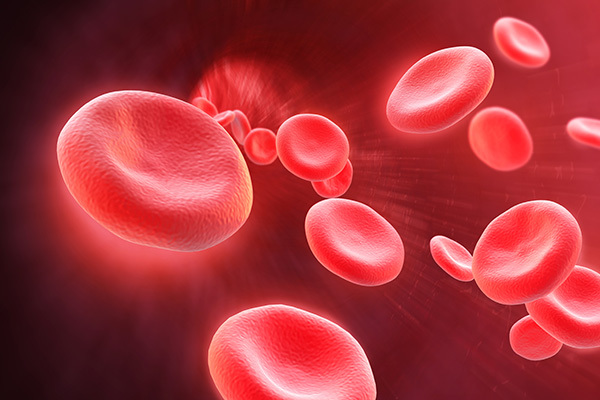 A Hematopathologist studies blood, bone marrow, organs and tissues physiologically related to blood including lymph nodes, spleen, thymus, etc.
Change in the levels of different types of blood cells compared with the standard values may indicate some disease or a condition. For example, a complete blood count (CBC) may suggest anemia, thalassemia, certain blood cancers, inflammatory diseases, and also help monitor blood loss or an infection.
We collect samples for electrophoresis and perform Blood grouping, CBC, Hemogram.
Immunology tests can detect pathogens like virus or substance like hormones, haemoglobin, etc.
These tests are primarily used to identify antibodies (to antigens produced by pathogens), investigate a problem with one's immune system (congenital or acquired immune diseases), differentiate between types of rheumatoid arthritis, monitor tumour progression, check donor – recipient compatibility for organ transplantation, etc.
A rapid Immunology test is used to detect pregnancy, presence of recreational drugs like cocaine or CNS medications like sleeping pills. Certain markers found from a rapid urine test can suggest diabetes, kidney disorder, or urinary tract infection.
Examples: bowel cancer screening, allergy test, infectious pathogen, determining blood group before transfusion / donation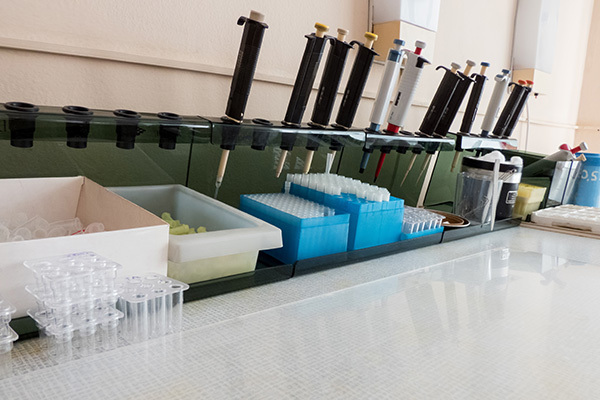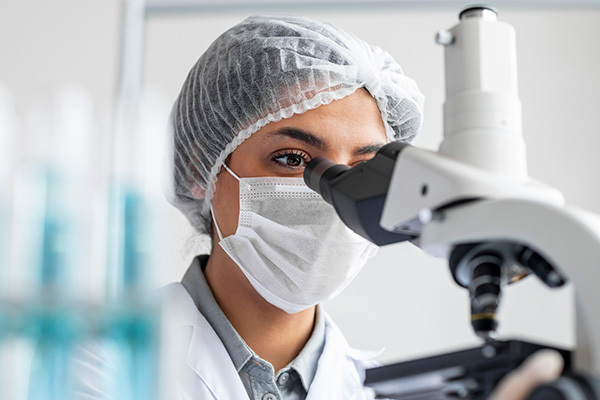 We perform bacterial culture at RxDx Labs.
Diagnostics involving identification of microorganisms like bacteria, fungus, viruses, and yeasts in human body, fall under clinical microbiology. These lab tests are crucial to diagnosis and monitoring progress of infectious diseases.
Study of serum, these tests look for presence of antibodies in our blood. Autoimmune disorders or presence of infections are diagnosed by serological test. Agglutination, precipitation, Western blot, these are primary methods of carrying out a serological test.
Antibody Tests available with us
Dengue
Typhoid
HBsAg
HIV
Malarial Parasite
Cardiac Markers
HCV
COVID Antibody Test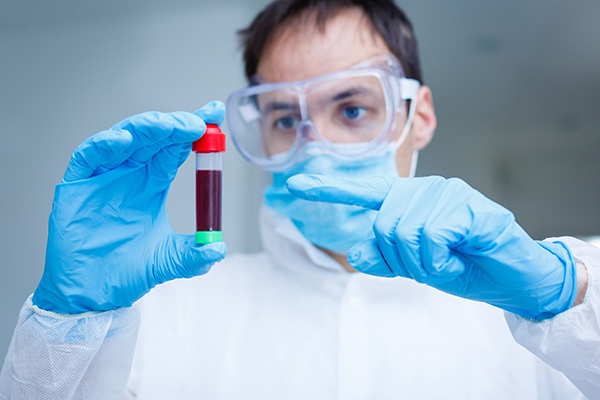 Doctors recommend health screening based on age, gender, medical history, and lifestyle choices as preventive measure against future risk factors. At RxDx Whitefield, you can have your health check within a Bio-Secure Environment.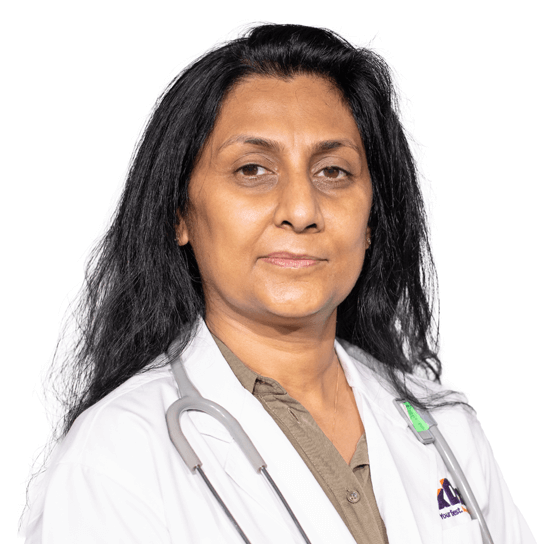 Dr Seema Pavan
Lab Director & Pathologist
MBBS, MD (Pathology)
RxDx Whitefield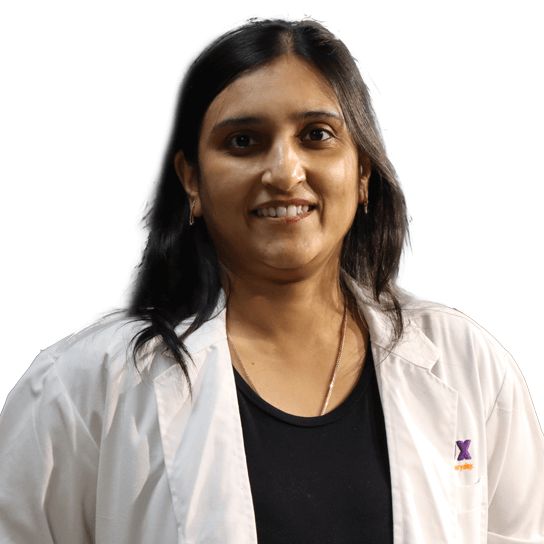 Dr Anamika Pal
Deputy Lab Director & Pathologist
MBBS, DCP
RxDx Whitefield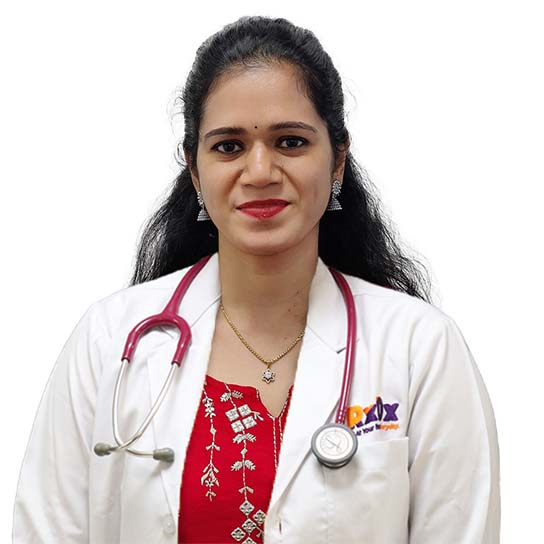 Dr Hemanandani VN
Consultant Radiologist
MBBS, DCP MD (Radiodiagnosis)
RxDx SAMANVAY, Malleswaram


Preferred
Health Check Partners to TPAs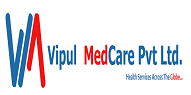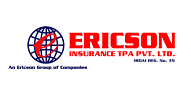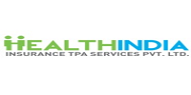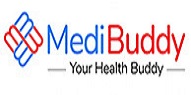 Trusted By
Health Insurance Companies








Partners to
Reputed Healthcare Aggregators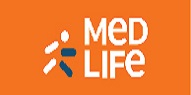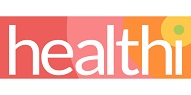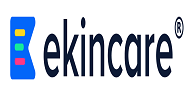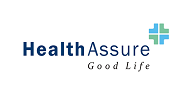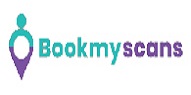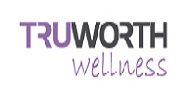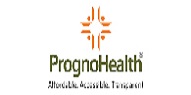 7G, Kundalahalli Main Rd, Whitefield, EPIP Zone, Brookefield, Bengaluru, Karnataka 560048
Tel  : +91 901 409 1111
Site No 34/1 B, First Floor
Above Dominos Pizza
Opposite Sai Baba Ashram Kadugodi,
Bengaluru – 560067
Tel  :  +91 901 409 1111
66/1, Miraya Rose,
B-Wing 1st Floor, Varthur,
Siddapura Bengaluru – 560066
Tel  :  +91 901 409 1111
RxDx SAMANVAY, Malleswaram
#29, 11th Main Road
Near Cluny Convent High School
Malleswaram West
Bengaluru – 560003
740 663 7003 (D)
Tel  :  +91 901 409 1111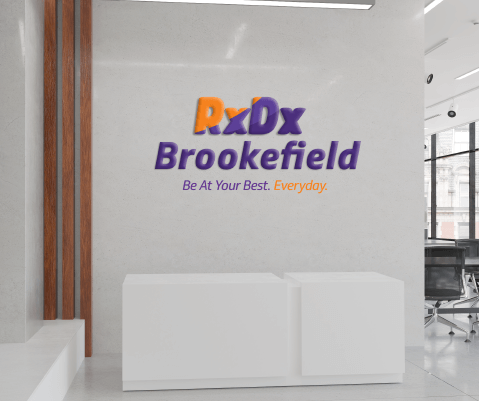 Sai Dhanvantari Clinic (Satguna Sangraha Trust) 217-A, Near Ryan International School, Kundalahalli, Bangalore 560037
Tel  :  +91 901 409 1111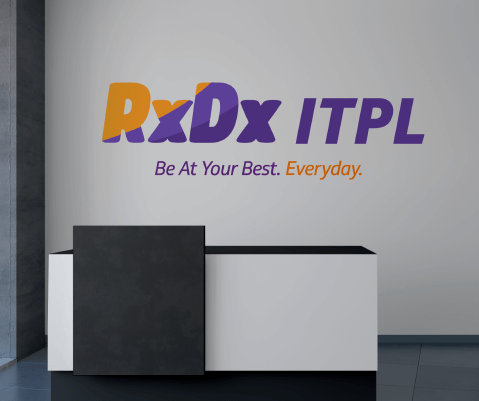 Unit No, Concourse, INTERNATIONAL TECH PARK, S-02, ITPL Main Rd, Whitefield, Pattandur Agrahara, Whitefield, Bengaluru, Karnataka 560066
Tel  :  +91 901 409 1111
Ground Floor, NCR Complex
77/1 Sarjapur Road, Khata No 39
Opposite Canara Bank, Dommasandra Circle
Bengaluru, Karnataka 562125
Tel  :  +91 901 409 1111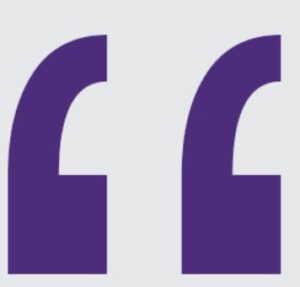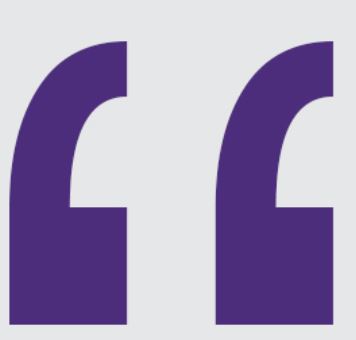 Hi Sir
Today, I came for taking few blood tests for my wife.The service provided by Mananda Kallur and other staff were highly impressive. Highly appreciated.

– Unnykrishnan S