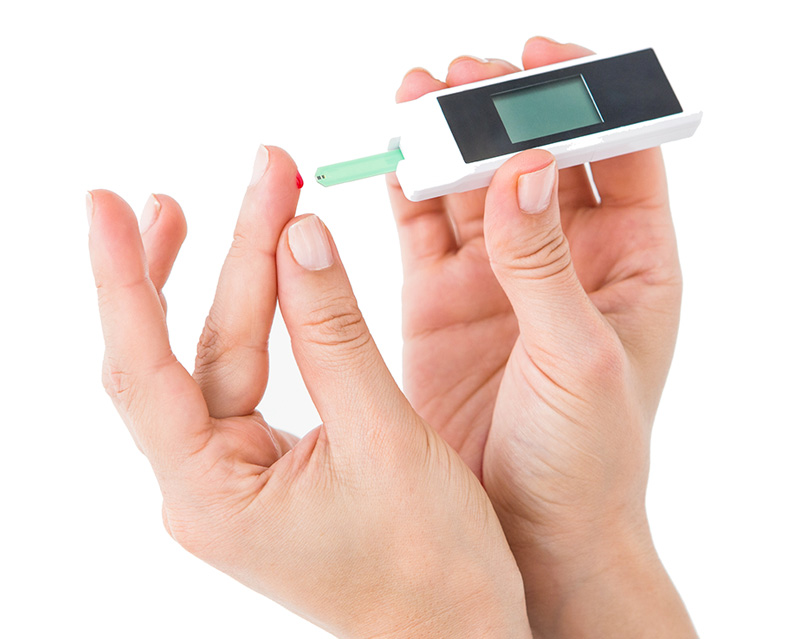 What is Diabetology?
Diabetology is the clinical science of diabetes mellitus, its diagnosis, treatment, and follow-up.
They are doctors trained in diabetes.
What medical conditions do Diabetologists treat?
Diabetes Type I & Diabetes Type II
The treatment of diabetes at RxDx is done by a team which comprises of internists /diabetologists who coordinate patient care along with nutritionists, podiatrists, ophthalmologists, nephrologists and nurses to treat, educate and monitor the patient. Treatment primarily involves lifestyle modifications, oral medications or insulin injection if needed.
What to expect at your first visit with a diabetologist?
Diabetologist will ask your past medical history in detail, current symptoms, duration of illness, any existing complications of diabetes. They will need recent blood test results, summary of other comorbid conditions, list of current medications, allergies, and social history.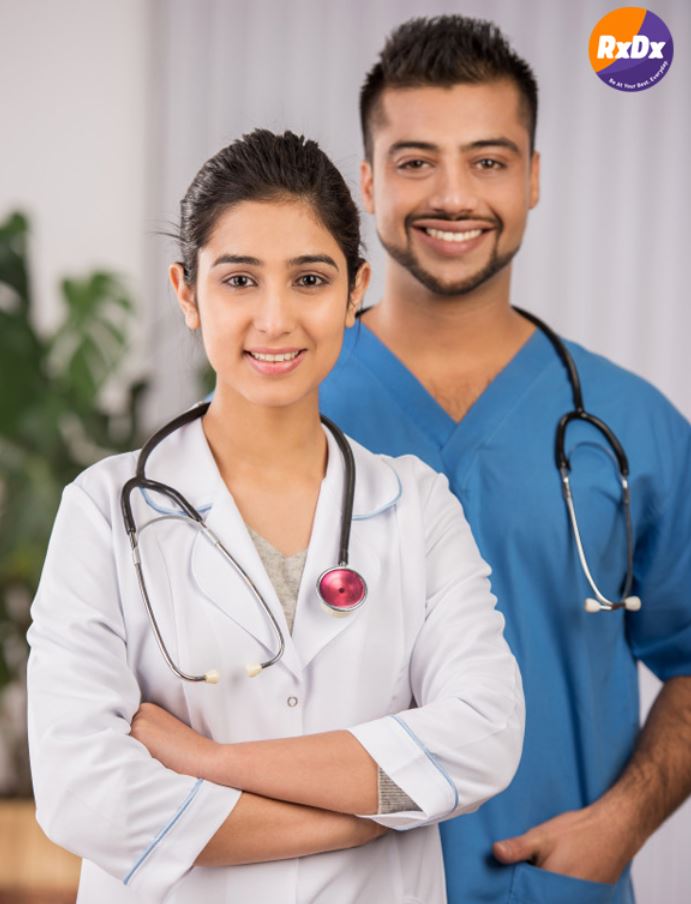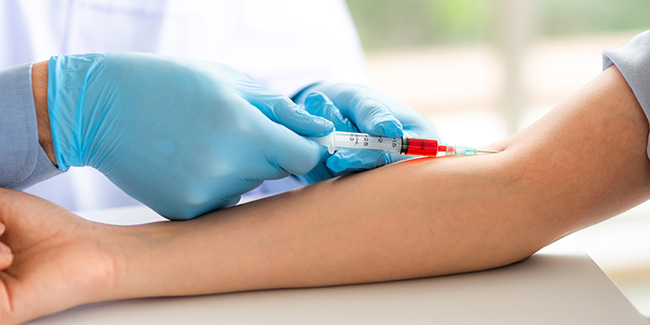 There will be an extensive general examination involved. These commonly involve the heart, your eyes, the nerves, and your kidneys.
Tests for Diagnosing Prediabetes and Diabetes
Four types of tests can help doctors make a diagnosis of prediabetes and diabetes.
HbA1C (A1C or glycosylated hemoglobin test)
HbA1C reflects what sugar levels have been in your body for last 90 days. The test can diagnose prediabetes and any existing complications of diabetes. This test is done by collecting a blood sample and is more convenient because there is no fasting required. An A1C of 5.7 percent to 6.4 percent means that you have prediabetes, and you're at high risk of developing diabetes. Diabetes is diagnosed when the A1C is 6.5 percent or higher.
Fasting Plasma Glucose Test (FPG)
A fasting plasma glucose test requires fasting (nothing to eat or drink except water) for 10-12 hours before the test. FBS – reflects impending glucose Intolerance (not tolerance) Fasting plasma can detect the impending glucose tolerance. This test is done by collecting a blood sample.
Table indicates the FPG test's blood glucose ranges for prediabetes and diabetes, and defines what each diagnosis means:
Oral Glucose Tolerance Test (OGTT)
This test measures how well the body metabolizes the standard amount of glucose. For this test there are two blood samples collected; one before and after another 2 hours after consuming 75 gm of glucose. Impending diabetes can be diagnosed after this test.
Table indicates the FPG test's blood glucose ranges for prediabetes and diabetes, and defines what each diagnosis means: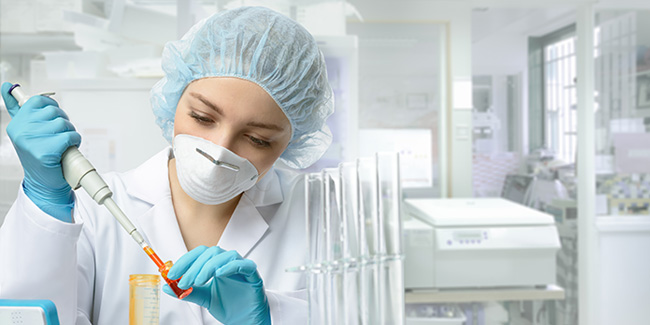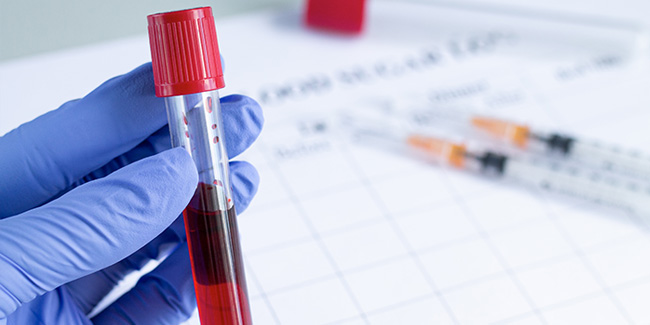 Ambulatory Blood Glucose Monitoring System
This system allows your diabetologist to place a small sensor on the back of the upper arm, which records glucose levels on a 5 minute interval continuously for a 14 day period. On the 15th day, the report is generated revealing daily blood sugar patterns (refer to below images), which the doctors use to optimize your diabetes treatment plan.
Diabetes is a lifestyle dependent disease. RxDx believes in holistic management of any condition including diabetes. Our skilled professionals – diabetologists, nutritionists, and nurses work with our clients to make a difference in their disease management without use of medication as much as possible.
In certain cases where medication is necessary, our holistic approach of gradual medication use is practiced at RxDx. For customers who require to take insulin injections, our doctors & nurses educate patients on the method of injecting insulin and provide the psychological support required during the injection therapy.
We do provide a diabetic profile package which includes blood investigations, diabetic retinopathy screening, diet counselling, diabetic consultation, and also provide complete foot care for diabetics in partnership with foot secure clinic.
Additionally, we also have trained cardiologists who help with cardiovascular complications and experienced nephrologists for any kidney related complications of Diabetes Mellitus.
Consultants at RxDx Diabetology
Take an appointment with our multi-specialists

Meet our famous Endocrinologists and Diabetologists today in Bangalore

The 3 most important factors for self-regulation of blood sugar levels in diabetes are:
✔ Blood Sugar Monitoring
✔ Diet
✔ Exercise
read more
Diabetes is rapidly gaining the status of a potential epidemic in India. The incidence of diabetes has grown tenfold, from 1.2% to 12.1%, between 1971 and 2000. It is projected that around 61 million people aged 20-80 years live with diabetes in India. This number is expected to reach 101 million by 2030. Diabetes affects people both in the urban and rural sector though the impact on urban India is higher.
read more