⭐RxDx Healthcare Special Offer!⭐
Sample Collections at Zero Home Visit Charge
RxDx Healthcare brings a month-long offer across all branches. Now get your samples collected at the comfort of your home without any additional home visit charges.
Book Today and Avail the RxDx Healthcare Special Offer
Offer Validity: 📆December 1 to December 30, 2023
Price: ₹400 (Zero Home Visit Charges)
Fill out the form below, and our representative will get in touch with you shortly. Enquiry Form: 👇👇
Why Choose RxDx Healthcare for Home Sample Collection?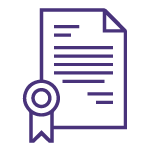 Smooth and Reliable Collection Process
Expert technicians ensure a comfortable experience.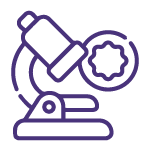 NABL-Accredited Lab
Ensuring accuracy and reliability in every report.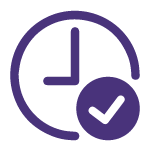 Timely Delivery
Reports delivered right on time, every time
Important Information Regarding Our Home Healthcare Services
Home Visit Hours: 8:00 am – 4:00 pm (Daily)
Home Sample Collection Appointment Schedule*
| S No. | Particulars | Branches | Appointment to be taken till |
| --- | --- | --- | --- |
| 1 | Fasting Sample | All Branches | 3:00 pm (previous day) |
| 2 | Any Other Sample | All Branches | Up to 3:00 pm (same day) |
*Subject to some variations on Sundays and Govt Holidays
Ways to Reach Us (please use any of your preferred mode):
Visit Charges for Sample Collection
₹400 / visit anywhere in Bengaluru. No charges for add-on members in the same visit.
Note: Present Coverage for Sample Collection: Select Pin Codes of Bengaluru
Visit Charges for Other Home Health Services
Home Visit Charges for all other services (excluding Home Sample Collection)
₹400 / visit within 5 km of RxDx. Beyond 5 km, ₹25 / km (charges are levied for one way only). No charges for add-on members in the same visit.
Note: Present Coverage for Other Home Health Services: Select Pin Codes of Bengaluru
Book Home Healthcare
TAT Attention!
Response Time to FORMs:
Within 6 hours on best effort basis
NOTE
If your inquiry is urgent, please call +91 901 409 1111.
You may also reach us through WhatsApp Chat between
8 am – 8 pm at +91 90199 61402 or email us on info@rxdx.in




All major credit and debit cards
Doctor Visit
Need to see a doctor in person but your health isn't strong enough to go to a clinic? Book a home visit by a doctor. RxDx physician will visit your home for medical emergencies, monitor your chronic health concerns, and supervise special care for eg., post-surgical or long illness rehabilitation. This service is also ideal for elderly patients.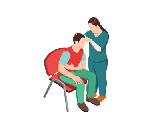 Nurse Visits
A trained nurse can ensure uncompromised well-being by providing attentive care personalized according to your need, in your home. Be it your geriatric parents or young to middle-aged relatives, whether they are recovering from illness or disabilities, you can book home nursing services from RxDx Healthcare if the requirement is expert medical care but not hospitalization.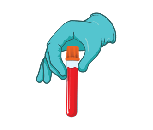 Lab Sample Collection
Doctor has advised a laboratory test but you are too ill or have an extremely busy schedule and can't make a run to the diagnostic centre. Worry not. RxDx Laboratories can arrange for a collection of Blood and urine samples. You can pay digitally and receive your reports online.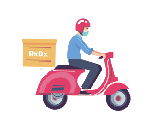 Medicine Delivery
How convenient is it when your medicines are delivered to your doorstep? Our pharmacy accepts the orders and prescriptions online and billing is digital. We delivery genuine medicine and digital health monitoring kits, etc, all over Bengaluru within 48 hours.
Post-Surgical Management
Recovering from a complex surgery can be smoother with professional support. A physio can train you back to fitness. A nurse can visit your home for wound care, medicine administration, recovery monitoring, check potential complication, with virtual supervision from a doctor via video / audio call.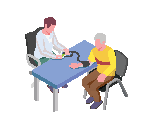 Medical Monitoring Aid Setup
Recovering from injury, surgery, or illness after a hospital stay? Be it Oxygen cylinder or concentrator, medical bed, you can call RxDx Healthcare to rent or purchase medical monitoring aid set-ups at home. We arrange Ambulatory BP and Holter monitoring, Nebulization and other services for you.
Physiotherapy
Physical therapy can help one regain or strengthen use of muscles and joints. A skilled physio can help you manage or recover from a range of conditions. RxDx Healthcare provides Home Physiotherapy for fitness (e.g. Pregnancy), pain management and rehabilitation of musculoskeletal injury or disorder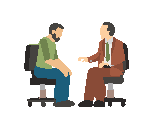 Mental Health Counselling
Anxiety, frustration, stress related to work, grief from a loss, long ailment, pregnancy, marriage problems, these are a few real-life challenges any of us can face. Why not take professional help? A mental health counsellor can help you at your home or consult online for privacy and confidentiality.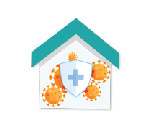 COVID Care @ Home
RxDx COVID Care Team has actively managed over 2000+ COVID patients at home, keeping 95% of them from ever needing a hospital bed. We provide medical management with an aim to prevent cytokine storms, oxygen drops, and hospitalizations.
Covid Care @ Home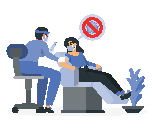 COVID Vaccination @ Home
This is a special service as per GOI guidance, catered to the elderly population with restricted mobility due to disability or any special need.
COVID Vaccination @ Home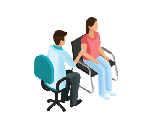 Sample Collection for COVID Tests
"Book a home visit from your nearest RxDx branch. This is applicable for RT PCR, Antigen, and antibody tests. We accept requests from locations up to 15 km from our branches. Please download the list of pin codes presently serviceable by RxDx. No charges are applicable for add-on members during the same visit. "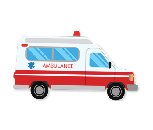 Ambulance
We provide ambulance services for emergencies, subject to availability. Call +91 901 409 1111 to book an ambulance.
Home Healthcare is a range of services you or your loved one can avail at home while recovering from an illness or injury. Compared to a hospital or a nursing facility, you can receive convenient and cost-effective care from skilled professionals in the privacy and comfort of your own turf. From your children to elderly parents, any body of any age group can benefit from our home visit services. Read on to know and avail our quality home health services.
Home Healthcare services include but are not limited to:
Nursing services, short term
Physiotherapy
Occupational therapy
Speech therapy
Sample collection for diagnostics
Medicine Delivery
Family counselling
Why is Home Healthcare important to us?
Life is moving at super speed due to technological advances and increase in the ease of communication and transport. A time has arrived, when the necessity of medical and healthcare access to our homes have never been more relevant or necessary.
The young and ambitious, the seasoned and retired, the mother-to-be, or the one born yesterday, anybody may need care. You want a home-based care model but you are not sure if that's the right decision. How do you choose home health care in a city like Bangalore where there are countless hospitals?
Last, but not the least, it's the name RxDx. We have been your trusted neighbourhood pre-hospital primary care centres for a long time. Now we can come to your home to provide you with the same level of services.
Here are 10 things to help you make up your mind.
Personalized care
Privacy of your home
Very little or no travel involved
Living with dignity and independence through proper training and assistance
Less expensive compared to hospital stays
Lower chance of nosocomial (hospital-acquired) infections
Reduced possibility of readmissions
Studies have shown lower mortality rate for six-months among patients receiving home-based care compared to those going through long term hospitalization.
Less expensive compared to hospital stays
Who can benefit from RxDx-HHC?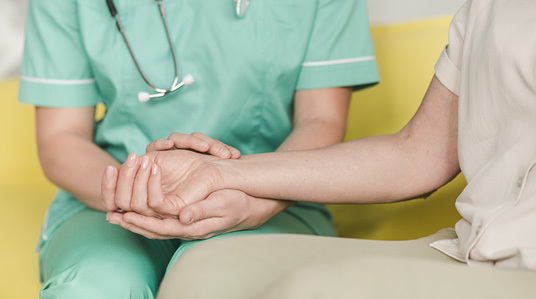 Elderly care at home: our aging parents who need a compassionate hand to help with their daily activities
Our loved one with chronic health issues which require regular medical monitoring
Someone with special needs, mental or physical, e.g. Alzheimer's disease, Dementia, Autism
Those recovering from surgery, injury or serious disease rehabilitation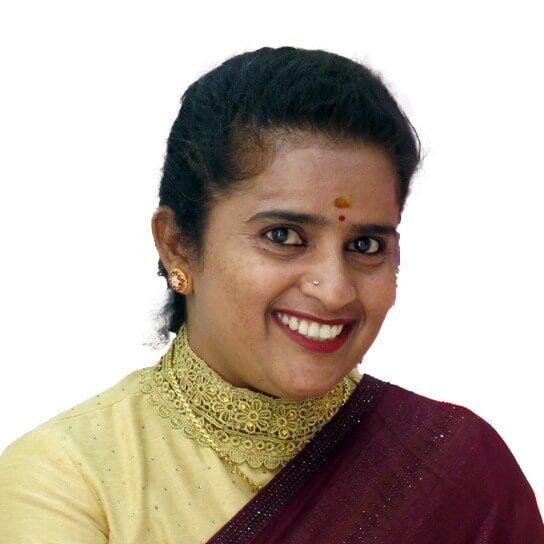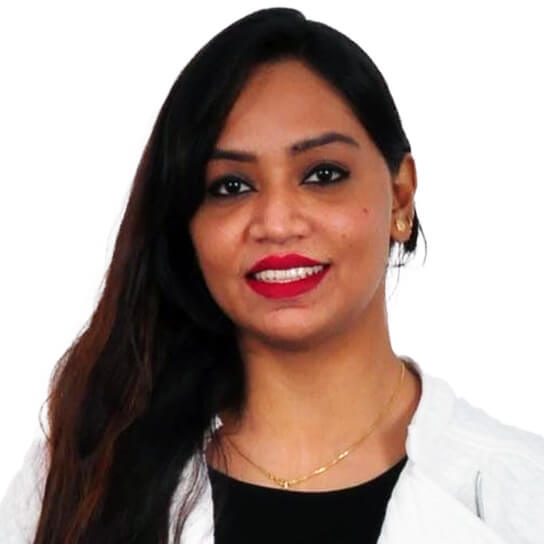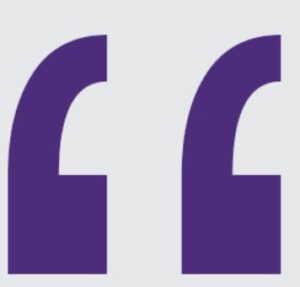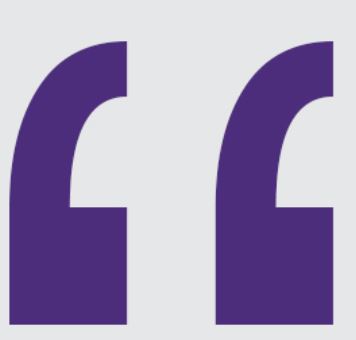 "My wife Radha Raju was operated on both legs by Dr. Girish and RxDx did the home support for dressing and suture removal. We are lucky to have the support of sister Roopa and her team. They did a very good job. At Brigade Metropolis for any medical support we think of  RxDx and thank you for your support."