What is Pulmonary Function Test?
Pulmonary function test (PFT) is a test to evaluate how well your lungs work.
It helps to analyze how well individuals are able to breathe and how efficiently their lungs provide oxygen to the rest of their bodies.
Individuals having symptoms of lung issues
Frequently exposed to harmful substances, dust, pollen, pollution in their workplace and environment
To review how well your lungs are working before you have surgery
Does it need any preparation?
Heavy meals, caffeinated foods or drinks, Smoking or exercise strenuously should be avoided before the test.
Pulmonary Function Tests are typically performed by a respiratory therapist, trained nurses, and/or General Practioners. At RxDx, this test is also included as part of Preventive health checkups
To know more or to book an appointment please call 08049261111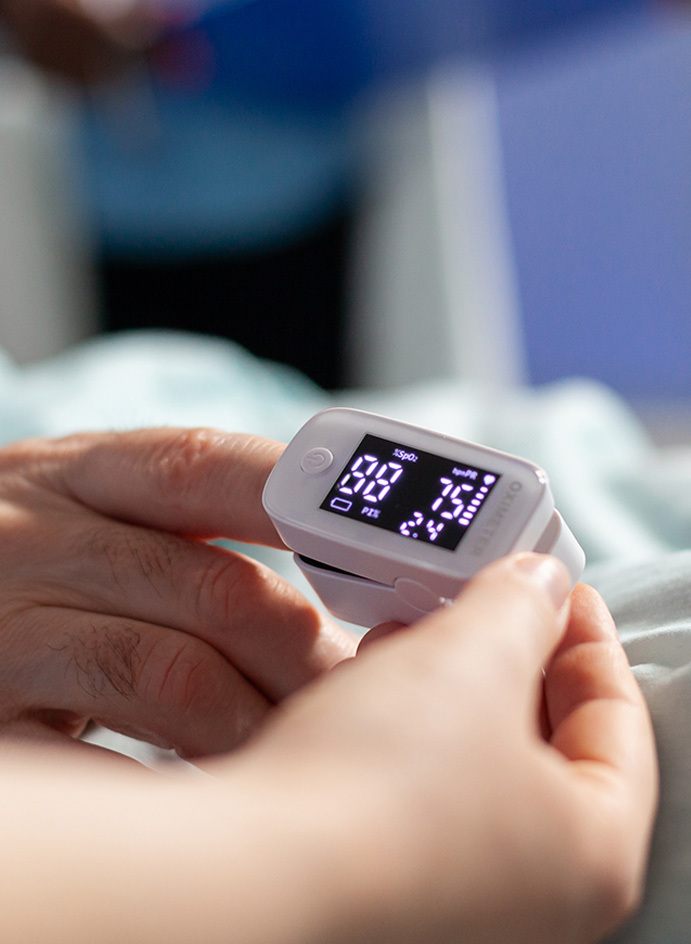 View your doctor's schedule and fix an appointment
Find out highly skilled and well qualified specialists work schedule and fix an appointment on convenient time
The World Asthma day is celebrated on 7th of May every year, and this year the theme is "STOP for Asthma". Where STOP means:
S – Symptom Evaluation
T – Test Response
O – Observe and Assess
P – Proceed to Adjust Treatment
read more
Asthma is a common, chronic (persisting for a long time) condition affecting the respiratory system in which the airways (breathing tubes) overreact to environmental or direct triggers which leads to chronic airway irritation and inflammation. Asthma can start at any age more commonly in childhood or early adulthood but even may appear for the first time in old age. The chronic irritation leads the linings of the breathing tubes to swell up and produce more secretions giving rise to symptoms such as a cough with or without sputum and wheezing (the whistling sound from the chest during breathing).
read more