A bio-secure environment for safe health checks. For all.

Bio Bubble
A bio-secure environment for safe health checks, For all.

Bio Bubble Benefits
Deeply sanitized area
Stringent scanning before entry
Pre-and-post health check consults through online method
Special Offers
Free Sterile gloves for patients
Free Face Shield for patients
No additional charges for Bio-Bubble
Get your Health Check done in the
RxDx Bio-Bubble
Your health screening can detect potential medical problems before they cause complications. Corona shouldn't compromise your well-being. If you are 30 years and above, get your Health Check done within the RxDx Bio-Bubble.
Take an Antibody test 2 weeks after your 2nd dose to know if you have developed some immunity against COVID-19
Visit RxDx Branches
Or
Order Home Sample Collection
Kindly take prior appointment
All health checks require 12 –hour fasting period
Regular medicines may be taken with water
Complimentary breakfast will be provided by RxDx
Avoid smoking and alcohol for a minimum of 12 hours before check-up
Please get your stool sample when you come in for the health check
Bring all previous medical records and prescriptions if on any cardiac medications – check
with doctor for TMT
If undergoing TMT please wear comfortable clothes and sports shoes
Health check reports will be ready for pick-up within 48-72 hours after check-up
In addition to the health checks we provide add-ons which you may wish to take based on your
doctors recommendation
Physical activity or exercise can improve your health and reduce the risk of developing several diseases. Regular physical activity can not only improve your quality of life but can fetch health benefits which are immense especially on a long term.
"But, how much physical activity/ exercise is essential for a healthy living?"
Isn't this a question that all of us have thought-off at some point of time?
read more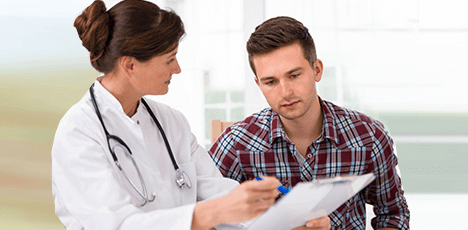 General Health Check – Reasons to regularly check health status are many like, when you are feeling well, staying healthy etc. to know more Call Us!
read more