Who is a Paediatric Dermatologist?
If a child has a skin disease/ condition such as itching, patches, warts or birthmark, a paediatric dermatologist has the perfect qualification and experience to treat the child. Paediatric dermatologists treat a wide variety of skin-related conditions in children from birth to adolescence.
What conditions are treated by Paediatric dermatologist?
They diagnose and treat a wide variety of skin problems like
Birthmarks
Dermatitis
Moles
Skin infections
Skin cancer
Drug allergies
Viral eruptions
Collagen vascular disorders
Congenital skin disorders
Psoriasis
Vitiligo
Hives
Conditions affecting nails and hair
When should I see a Pediatric Dermatologist?
If you notice any skin changes in your child like red patches, itchiness, hives or boils, you should consult your pediatrician. If your paediatrician feels that your child needs expert opinion, then he/ she will refer you to a paediatric dermatologist. However, you may directly approach a paediatric dermatologist if your child has some skin condition and it is not improving even after treatment.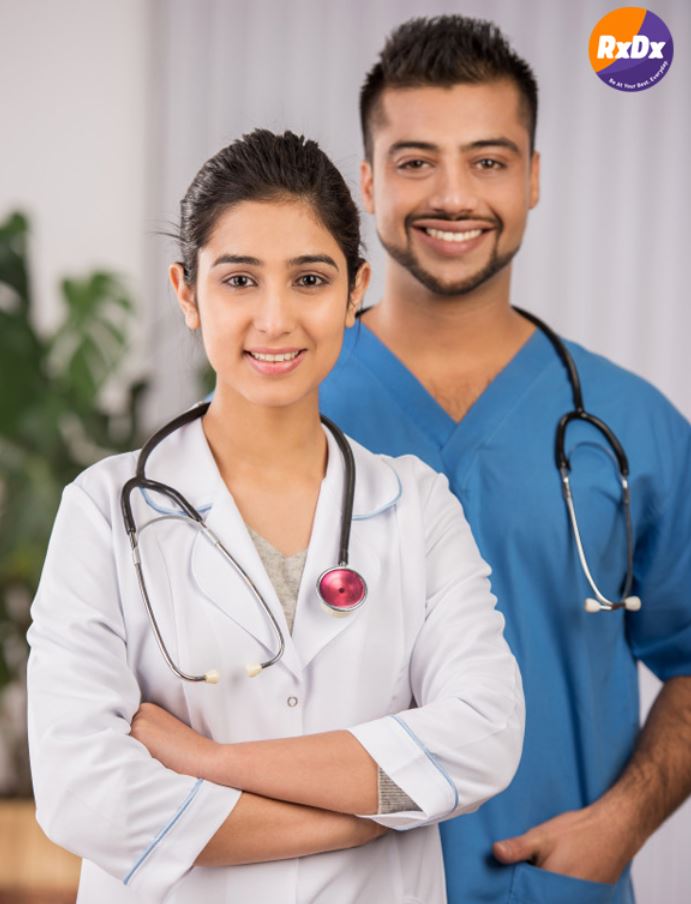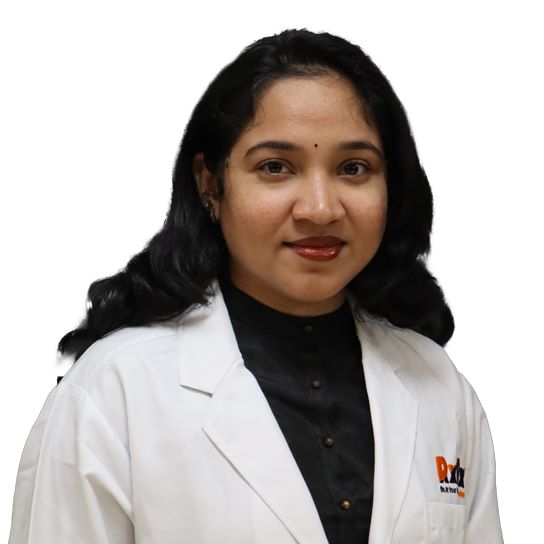 Paediatrics Dermatology
MBBS, MD (DVL), FRGUHS (Paediatrics Dermatology)
RxDx Whitefield
What are the skin diseases commonly seen among children?
Most common skin conditions seen affecting children may include:
Ringworm infection
Cradle cap
Chickenpox
Measles
Scabies
Fungal infections
Impetigo
Warts
Heat rash (Prickly heat)
Contact dermatitis
Hand-foot-mouth disease
Eczema
Hives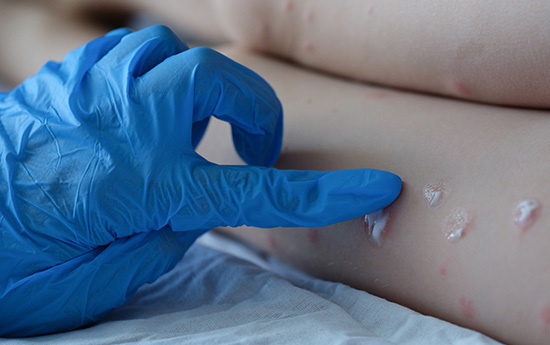 What is different at RxDx?
At RxDx we have a team of specialists that work in coordination to rectify any kind of health issues children are facing. You may visit your paediatrician for any condition related to skin, hair or nails. These doctors have expertise in recognizing and identifying the severity of the condition and you may get referred to an experienced paediatric dermatologist for further examination and evaluation. They work as a team to give you the best treatment. If your child is suffering from any skin, nail or hair related problem and you have been looking for a good paediatric dermatologist, then you should book an appointment at RxDx to get the expert and accurate opinion.
View your doctor's schedule and fix an appointment
Find out highly skilled and well qualified specialists work schedule and fix an appointment on convenient time
Breastfeeding is the best and most valuable gift a mother can give to her newborn baby. It is an unparallel way of giving ideal food for the healthy growth and development of babies. It is also an important part of the whole reproductive process, which has vital consequences on the health of mothers. Many scientific studies have proved that exclusive breastfeeding for first 6 months is the finest way of feeding infants. After 6 months, infants should be given complementary foods along with breastfeeding up to 2 years of age or beyond.
read more
Deworming is a process to kill these intestinal worms; commonly tape, round and hook worm, that infests bodies of children below 18 years of age. The doctor prescribes a course of anti-parasitic or deworming medicines according to the age of the child. However, it is important to follow good hygiene practices along with medication for quicker and effective recovery.
read more