Treating Teaching Telemedicine

"Hands on Heart" is a Pediatric Cardiology Group dedicated to the care of children with heart disease in a "patient" and "passionate" way. The group comprises of Pediatric Cardiologists and Pediatric echocardiographers based out of RxDx clinics, Bangalore but helping children and hospitals in other parts of the city and world.
Hands on Heart is committed to the better treatment of children with heart disease by providing ample consultation time with care, compassion, and support and additionally, training practitioners by imparting knowledge
To provide a strong – loving – supportive care to children with heart disease and their families while diagnosing and managing the disease that will enable them to cope with challenges.
To reach out and reach beyond – by support through telemedicine – Tele-echocardiography and Tele-cardiology for those who are in remote places.
To impart superior education by interactive self-designed module based workshops and online classes to the trainers and practitioners for timely diagnosis and management of children with heart diseases that meet high practice standards..
Finally – to forge a symbiotic partnership between the families with heart disease and the medical fraternity to ensure a better future for our babies.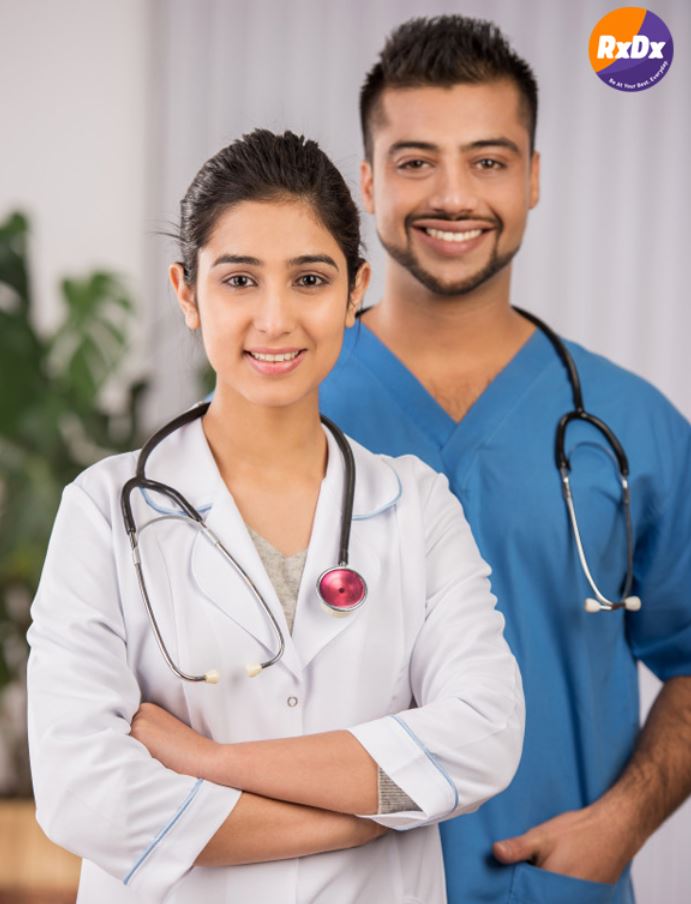 Pediatric Consultation
Pediatric Echocardiography
Fetal Cardiology Consultation
Fetal Echocardiography
For over a decade now RxDx has been at the forefront of caring for children with congenital (present at birth) heart disease and various heart conditions. Every year we treat thousands of children for congenital heart problems.
View your doctor's schedule and fix an appointment
Find out highly skilled and well qualified specialists work schedule and fix an appointment on convenient time
Smoking, diabetes or insulin resistance, high blood pressure, high cholesterol and sedentary lifestyle are some of the key causes of CVD.
Although weight management and regular exercise are critical for keeping your heart healthy, the food you eat plays an equally important role. According to clinical research, healthy lifestyle habits along with heart-healthy diet may reduce the risk of heart disease or stroke by 80%.
There is no single food that can make you magically healthy, so your overall dietary pattern is critical. Here are some important tips for Healthy-Heart Diet
read more
Who doesn't know that exercise is very good for our health? But how many of us are able to spare some time from our busy schedules and exercise regularly. To motivate you, let us tell one more significant advantage of exercise- it improves our heart health and helps us in preventing heart diseases. In fact, regular physical activity is one of the best things you can do for your heart health.
read more