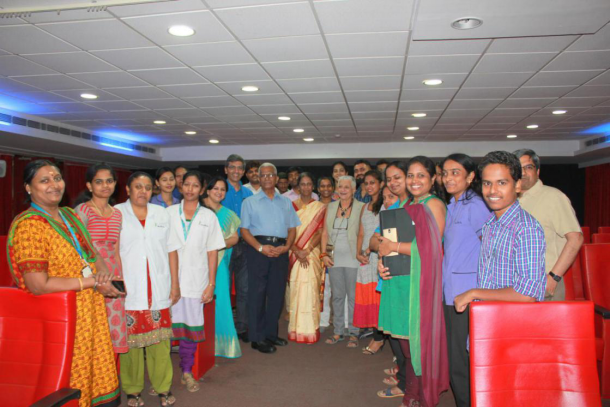 Improved patient care and patient satisfaction remains on top priority when it comes to any health care provider.
At RxDx, we just don't treat diseases; we treat individuals. Our patient's priorities are at our center of care and we continuously strive to provide patient care with a personal touch.
This May 2017, RxDx set a hallmark in the patient care. Mr. & Mrs. Jayaraj, residents of Whitefield who has been visiting our facility at Graphite India for over 6 years presented to us an odd request. They wanted to celebrate their 50th wedding anniversary with the staff and doctors at RxDx, Multi specialty Clinic. In their own words, the doctors and the staff at our Graphite India have gone on to become a second family to them in their old age.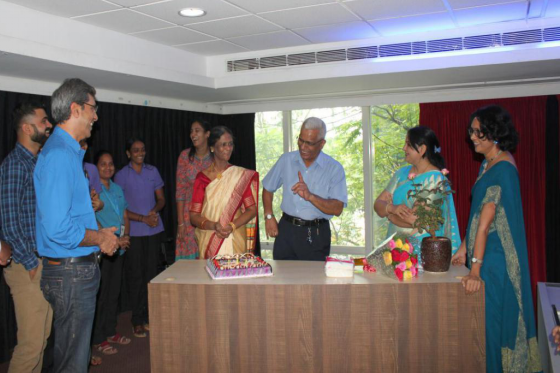 Mr. Jayaraj, a retired Air force officer says "RxDx is like an extended family for us, I can't thank enough the doctors and the staff for always taking care of us". Mr. Jayaraj, who has a history of heart attacks and paralytic stroke also says "Though being a retired Air force officer, I am eligible for a free medical facility I still prefer RxDx, because of their highly efficient and friendly Doctors and the Nursing staff". He was delighted with the special care and attention that RxDx shows towards the senior citizen patients.
He further added saying "Also the clinic's location is in the heart of Whitefield and their ample car parking space makes it very easy for all residents of Whitefield and nearby areas to reach out to them even during peak traffic hours".
Commenting on the availability of medicine in the Pharmacy of the Hospital, he expressed his satisfaction at how economical the prices are at RxDx pharmacy which is open till 12 midnight.
The event was attended by eminent doctors, Dr. Belliyappa and Dr. Vijaya Vatsa, along with the entire team of RxDx.