Pediatric Heart Diseases
Pediatric heart diseases includes congenital heart disease (present from birth) and Acquired heart disease (Developed after birth). They involve the walls, chambers, valves, arteries and veins of the heart.
Congenital Heart Disease
Congenital heart disease is the most common birth defect and is an important cause of childhood morbidity and mortality worldwide. Congenital heart disease accounts more deaths in the first year of life than any other condition. Some of these congenital heart diseases present early in life with symptoms like not gaining weight / fast breathing / bluish discoloration, whereas some may not have any symptoms at all and present late in life when any intervention may not be feasible.
Acquired Heart Disease
Heart disease that develops after birth is described as an acquired heart disease. Common acquired heart diseases include rheumatic heart disease, Kawasaki's disease, cardiomyopathy and arrhythmias.
How do we diagnose heart diseases in children?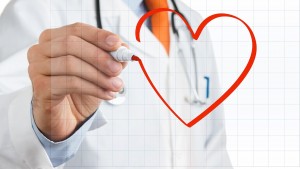 Careful history taking and a detail clinical examination by a paediatrician / paediatric cardiologist may help suspecting a cardiac problem in a child. Further investigations like Electrocardiogram (ECG), Chest X-ray, and Echocardiogram (ultrasound of the heart) would confirm a heart disease in a child and guide a paediatric cardiologist for further plan. Sometimes, further investigations like Computed Tomography (CT), Magnetic Resonance Imaging (MRI), Holter/Event Monitoring, Stress Test are also needed. Additional care by other specialities like Dietician may be needed in congenital and acquired heart diseases.
For booking, appointment call us today!!!
If you have further questions then please contact us on.