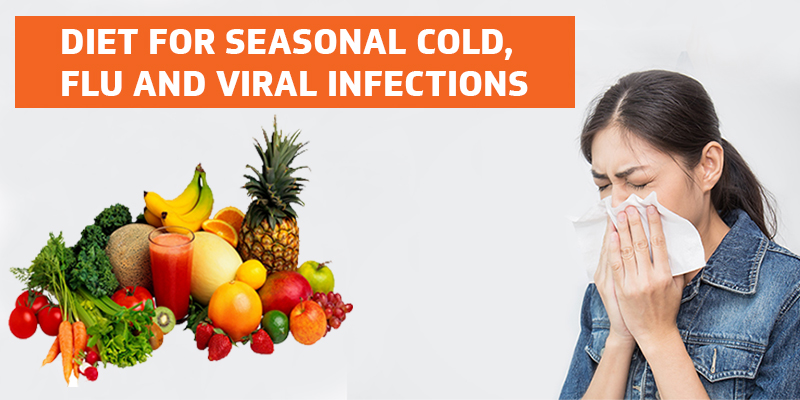 Hey folks, greetings for the day.
You must have heard this many time, but here's my version of the well-known saying. "Laughter is the fire work of any soul"…
On that note, I am going to share this experience of mine with you to help you through this lockdown phase.
Seasoned employees or even the newbies know, it's that dreaded time of the year again! Yearly appraisal looms overhead as COVID19 outbreak reaches India.
This week let's talk about "Coronavirus vs Compensation".
A scene at the hospital
Patient: "Doctor, I have a problem with my eyes. I see something coming from far, but when I reach there it is nothing and gone!"
Me (feeling the same): "It's AIDS, sir! Welcome to the club."
Patient looks bewildered.
Me: "It's called the acute-annual increment deficiency syndrome – AIDS-get it? And it's caused by the No Hikes or Increment Version 2.0, or HIV, as we know it. This happens when companies use the Duck-Worth Lewis method to set targets and pay their employees.
(Dedicated to all my salaried colleagues)
Since there is nothing much I can do about the compensation, I have decided to resort to writing on coronavirus.
Here's a set of tips to combat the cold and flu this season. Boost your immunity naturally with herbs, leaves and spices.
Diet for seasonal cold, flu and viral infections

Recommended Food and Nutrients

How do they help you

Diet rich in Magnesium, Omega 3 Fatty Acids, Vitamin C, D, E, Betacarotene, Flavanoids.
Associated with lower rates of allergies and flu.
Plenty of fruits and vegetables
Good source of antioxidants such as Beta Carotene
Betacarotene or Vitamin A rich foods
Reduces exercise induced asthma
Food with Vitamins C, E
e.g. Citrus fruits like Grapes, Kiwi
Helps reduce lung swelling and irritation (inflammation) caused by cell damaging chemicals known as free radicals.
Apples
> Source of Flavonoid compound Khellin

> Helps prevent lung inflammation.

Banana
> Rich in fibre, Potassium and Antioxidants

> Improves lung function and decreases wheezing in children

Berries and Pomegranates
Rich in antioxidants
Broccoli, Brussels, Sprouts
Loaded with nutrients
Cantaloupe, Spinach, Dark Chocolate, Salmon and Pumpkin seeds
> Rich in Magnesium.

> This helps in lung flow and volume.

Avacado
> Rich in Monounsaturated Fatty Acids (MUFA) and helps lower cholesterol

> Also a source of antioxidant Glutathionine

Ginger, Garlic, and turmeric
> Strong anti-inflammatory properties

> Curcumin in Turmeric dilates the lung passages

Tomatoes
Helps in breathing better over long term
Kale
High in Vitamin C, K, A, & D, Manganese
Spinach
Source of Vitamin C, Betacarotene, Vitamin E, Potassium, Zinc, Iron, Magnesium, Calcium
Nuts like Almonds and Hazelnuts
> Rich in Vitamin E

> Ingredient Tocopherol helps with cough and wheezing

Flaxseeds
> Relax muscle surrounding the bronchi

> Keep airways open

Food rich in or fortified with Vitamin D, e.g. Milk, Eggs, Salmon, and spending time outdoors
> Increases Vitamin D levels

> Strengthens the immune system

Coffee or caffeinated drinks
Opens up airways up to four hours after consumption
Olive oil and canola oil
Increased intake of probiotics like curd and yoghurt
Better gut microbiome
High fibre intake
> Helps prevent constipation

> Weight loss and maintenance

> Protect against metabolic syndrome
Your everyday diet needs to include:
One banana a day
One glass of apple juice a day
Fresh salads and fruits with spinach, tomatoes, kale, avacado, cantoloupe, pommogranate, lettuce, sweet potatoes, carrots, green leafy vegetables etc
Ayurvedic chavanprash 1 tablespoon a day
Samahan tea (2 sachets in warm water, hot milk or tea)
Drinking warm water every now and then
Like all Grandmothers, mine had recipes for all things to keep me healthy. Let me share the one for cold, flu cough and viral infections.
Herbal concoction
Take equal quantities of the following herbs:
a. Ashwagandha, adhimadhuram, sithirathai, nilavembu, triphala, alarka thoodhuvailai.
Powder them along with a cup of palm sugar or jaggery
Store in a cool place in an airtight container
a. For preparing the concoction
Take 2 tablespoons of the powder and add 2 glasses of water
Boil it for about 5-7 minutes. Till the water reduces to one glass
Strain and drink warm
Fresh leaves concoction
Boil 10-15 leaves of karpooravalli, basil, tender neem and tulsi leaves in water
Add 1/2 a spoon of cumin, ajwain and ginger
Boil some more
Cool down and strain
Add a tablespoon of lemon juice and honey into the drink
It's ready!
Garlic concoction
Crush 3 cloves of garlic.
Add 2 glasses of water.
Boil until 1 cup is left.
Cool and drink
Ginger concoction
Grate 1 tbsp of ginger.
Add 1 glass of water.
Boil.
Reduce to half glass.
Add 1 tbsp of honey and drink
Your drink is ready!
Honey concoction
Mix 1 tbsp of honey in warm water and drink
Cinnamon concoction
Mix 1/2 tbsp of cinnamon and 3 tbsp honey and 1 tbsp lemon juice.
Stir well and drink
Concoction for cough and phlegm
Take 1cup of sukku (dry ginger) + 2 cups of palm sugar or jaggery + 3 tablespoons of cumin + 1 tablespoon of pepper + 1 teaspoon of turmeric
Powder well in a blender
Take a spoon of the above mixture
Make a paste with enough honey
Keep it in mouth and sallow slowly
Here are some nutritional supplements you can take. Follow the dosage information.
Vitamin D Cadila Calcirol
One sachet per week for 12 weeks
Vitamin C – Heath AID Vit C 1000mg (Orange)
One effervescence tablet dropped in 200 ml water at 11:00 am

second dose at 4:00pm

Zinc – Zincolac
any nearby pharmacy

as per physician recommendation

N-Acetyl L-Cysteine – NAC Zenith
Nutrition

Take one early morning on empty stomach with plain water

Resveratrol – Resolife 250 Mg Nutrabay
Take one after breakfast and one after lunch
Glutamine – MP Essentials pure l glutamine powder
Take 5 grams in juice or plain water or warm lemon water on empty stomach
Please note that none of the above should be taken longer than 30-60 days. You must consult your doctor for custom advice on each supplement.
Remember free advice can also have side effects. Proceed as per your physician's guidance.
Hope you have enjoyed this post. Happy healthy mindful eating.
Now, before you run to make one of those concoctions or hunt down some supplements, here's another joke for you. Last for the day, I promise.
At my home.
Lil V: Mom what's that mask for? You look like Koba.
(Breaks into a giggle with her sister)
Me: Wait. What's Koba? Who's Koba?
V: The monkey that is in The Planet of The Apes series mom! Grow up!!
(vanishes right after the comment)
I tell myself, Thank God for creating that "mini-me". Perks of motherhood!
Next time I am in the hospital, I see all masked faces and find it extremely distressing. Know why? I can't control my laughter!
"Koba!" You are not alone. Welcome to the planet of apes.
Inputs given by,
Ms. Vidya Narasimhan – Senior Dietitian, RxDx
For personalized care and tips on Nutrition, please visit RxDx Multispeciality Clinic.
For further details, please contact: 080-49261111, 6745-8111