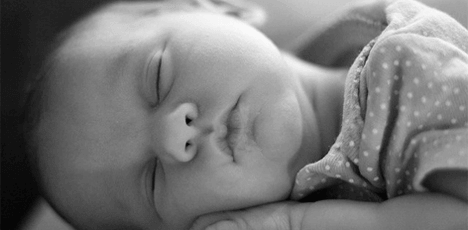 Atopic dermatitis is one of the most common causes of skin rashes in children. Basically a dry skin condition, it presents as itchy skin rashes as a result of an abnormal response by an immature immune system of these children. Rashes may come at any place, though the face, elbow and knee folds, and areas around the neck are usually affected. Sometimes they may ooze out due to secondary bacterial infection.
The condition is often recurrent, flares more being in the dry winter season, after an illness or as a result of stress. A family history of eczema or asthma and the occurrence of asthma/wheezing in the child are some of the factors that result in a severe disease and a prolonged course.
Whatever be the course and severity, children will ultimately outgrow the disorder. Till they have the rashes care should be taken to prevent them from coming and treat them if they appear.
Role of moisturizers
Care of dry skin is the key to prevent atopic dermatitis.
Dry skin can be effectively managed by good moisturizers. Moisturizers come in various forms like oils, lotions and creams. Depending on the dryness the appropriate one should be chosen. A cream being thick is best suited in dry and cold weather a lotion is best applied in warm and humid climates. Those containing less color and fragrance are better suited for children with eczema.
A moisturizer is best applied within three minutes of bath as it preserves the moisture gained. It must be re-applied as frequently as needed. Bath oils and good soaps (moisture containing/syndet based) are good, but they need to be followed by adequate moisturizer application.
Dryness of the skin aggravates scratching. Hence a moisturizer is to be applied whenever a child scratches.
Baths, oil massage, soaps and shampoos
Short bath with tepid water and scant soap is ideal. Oil massage before bath may or may not be done; it should be avoided if there is severe eczema and infection. Apart from giving moisture to the skin, it increases the bonding between mother and child. Any massage oil is good none gives a better effect than the other.
Harsh alkaline soaps must be avoided, soaps having syndet base that resembles the skin pH are better. Vigorous rubbing during bath to cleanse the skin can cause further aggravation of eczema and must be avoided. The addition of disinfectants like Dettol/Savlon to bath water and bubble baths are not advised. Little oiling of scalp followed by a mild tear free shampoo is adequate it can be done two or three times in a week.
For booking, appointment call us today!!!
If you have further questions then please contact us on.