April 22nd is celebrated as World Earth Day all over the world to remember the birth of a modern environmental movement which started in 1970. Various organizations and people demonstrate support for environmental protection by conducting various events on this "green day".
"Save Environment, Save Your Future" is a very old saying and is also a mantra that we follow at RxDx Multispecialty clinic.
Being one of the leading healthcare facilities in Bangalore and apart from providing an inclusive wellness center in Bangalore, we are also pushing the boundaries of sustainable healthcare through our processes and other activities.
We constantly strive to make our facility and surroundings as non-invasive, environment-friendly and healthy as possible.
Self-Sufficiency and Resilience
At RxDx, we strongly believe that building resilience is one of the keys to wellness and sustenance.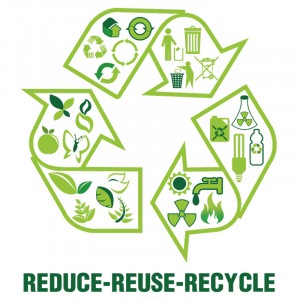 Right from being nearly 100% zero waste to landfill, to reusing rainwater for drinking purposes, and bringing down energy need by 20%, we make sustainability thinking a part of everything we do.
A reduction of 37% in overall energy usage has been brought in since 2014, with the introduction of efficient alternatives and smart energy usage plans such as:
High-use light sources replaced with LED alternatives.
Natural light usage maximized by reorganizing the light usage pattern.
All consultation rooms deployed with occupation sensors to reduce unnecessary light usage.
The second phase is focused on laying out a template for future reference, for example, for LED replacements, ensuring that these practices will be easy to follow and continued in the future ongoing process.
A robust harvesting system is in place for storing rainwater. Today, the stored rainwater is put through an RO system to provide clean drinking water for the entire facility.
Waste Segregation at source is mandatorily practiced across the facility.
All the food waste and leaf litter from around the campus is composed on the terrace.
A six-level dry waste segregation system is implemented.
By implementing double-sided printing, invoicing on used paper, software solutions and improving process efficiencies, nearly 70% reduction was seen in dry waste.
Waste generated from in-patient reports, billing and HR processes has been reduced drastically giving way for alternative processes.
Biomedical waste is handled responsibly at the facility.
Similarly, RxDx has an e-Waste collection platform, where patients, employee, and visitors can drop their e-Waste at the facility for recycling.
No plastic bottles used in the facility.
All patients are served water in paper cups and not plastic cups.
All cleaning agents used in the facility are completely natural and non-toxic in nature.
Low VOC paints are used for all NEW indoor paint needs and will be utilized for all our future needs.
Every new employee is given a stainless steel bottle, to avoid plastic leaching from the disposable bottles during employee orientation.
We are also going to incorporate e-Bills at our clinics as a part of our "Pay it Green" initiative; an eco-friendly approach with a wide scale environmental impact.
Biogas Plant
We have recently installed a Biogas plant and are now literally waste-free. Since our inception in 2007, we have always focused on being environment-friendly and healthy.
We prepare lun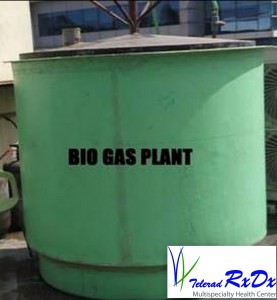 ch for over 300 employees of our clinics. All the food waste from the kitchen and canteens are now processed in this Biogas Plant and the produced gas is used for cooking.
Not only this, we have also welcomed residents of Whitefield to bring in any kind of food waste to contribute to the Bio-waste plant. The residents around are welcome to bring any kind of food waste into the Biogas Plant. We are happy to share the technology and help reduce the waste around the city.
You may contact us to know more about installing a Biogas Plant in your premises. If you live in and around Bangalore's Whitefield area and want to know how your community can join the program, please write or call us.