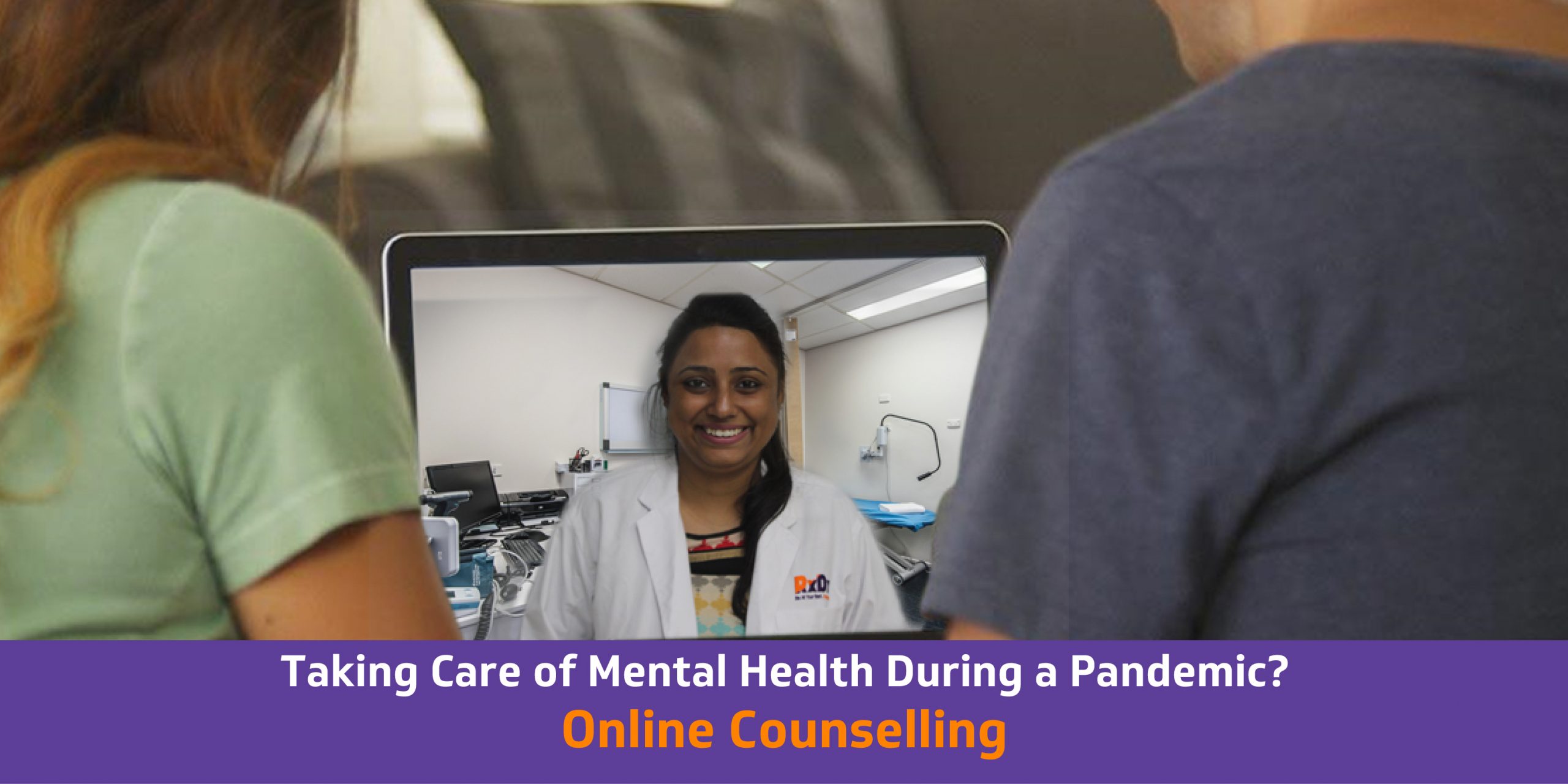 These days, you must be hearing a lot about online doctors. Ever wonder how online mental health counselling can help you cope with stress, anxiety or depression when you are under a lockdown during an ongoing pandemic?
COVID-19 has its claws around our very lives. Public hysteria and media hype are taking a toll on our psyche. Moreover, limited transportation, reduced workforce, family's fear and paranoia, all these are standing in our way to seek help for our troubled minds.
You know, Telepsychology or Telepsychiatry can bridge the gap between a patient and a healthcare provider to a great extent.
What is Telepsychiatry / Telepsychology?
The difference is just the same as the one between psychology and psychiatry. Only, the consultation sessions are online through audio or video calls.
Telepsychiatry is a virtual method of taking care of your mental health. You can consult a psychologist online or a family counsellor from the convenience of your home. All you need is a smartphone or a computer and internet access.
What does Online Therapy cover?
A subset of Telemedicine, Telepsychiatry and Telepsychology may encompass a range of services including psychiatric evaluations, personal or family counselling, patient education and medical management.
How can Online Counselling help?
A psychiatrist and a patient can have a direct interaction, or a psychiatrist may consult primary care providers regarding the patient's mental health.
The consultant and patient party may be an interactive communication through a video or phone call, or a recording of medical information in image or video format may be sent for later review.
Telepsychiatry becomes a massive privilege for those who live in remote areas or have a lot of responsibilities restraining your time for your mental health.
The real estate saying of "location, location, location" used to kind of hold right to the health care industry too. But not anymore. You can attend a teleconsultation while driving to the only open grocery store nearby, taking a walk with your dog in your society's jogging track, your terrace, or from your study.
The healthcare provider and the health care seeker, both benefit through privacy, increased access, ease of follow-up consultations, trackable health updates, and medical records always at hand. Patient privacy and confidentiality are equivalent to in-person care.
Virtual modes reduce delays in care and follow-ups.
You don't even need to take time off work, childcare services, etc. to access appointments far away.
A virtual presence can also lower the barrier of stigma. You don't have to worry about what others think about you seeking help for your mental health. It's just you and your therapist in your little virtual bubble.
Studies have shown that mental health counselling can be at par or sometimes even better than in-person sessions in treating depression.
What do you need to consult an Online Psychologist?
e-Mental-Healthcare is just a click away from you. All you need is an android/apple phone with a 4G network.
Download the mfine app and use the hospital code RxDx to begin your online mental health consultation.
A Skype/Audio Therapy session can also be arranged if you are unable to do it through mfine app.
So, what have you decided? Want to get some mental peace and have a online consultation with a psychologist? Help alleviate your loved one's concerns or your own. Say yes to Telehealth. Write to us about your experience with telepsychology. Stay safe. Stay smart.
Inputs given by,
Ms.Trisha Ray – Psychologist, RxDx
For further details, please contact: 080-49261111, 6745-8111