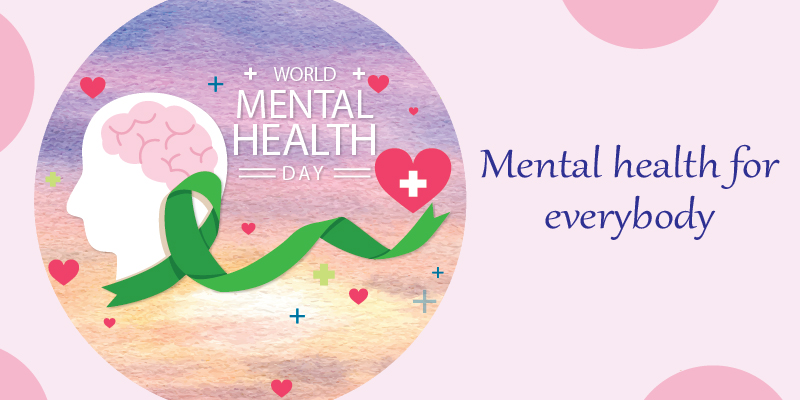 The meaning of mental health
The World Health Organization explains that mental health is a vital part of overall human health and so much beyond the absence of a mental disorder. Mental health refers to an individual's cognitive, behavioural and emotional well-being as a whole.
Our way of thinking, feeling, and behaving are integral to mental health. We, as individuals, are unique, as are our functioning and coping mechanisms. A person's upbringing, past experiences, and present life situations influence and evolve them. There is no single way to understand an individual's mental health and well-being as there are several factors which contribute to the same.
Picturing better mental health

Being able to function, individually and in relationships

Being able to deal with uncertainties of life and cope with challenges

Being able to lead a life with meaning and purpose

Being able to connect with people and surroundings

Being able to be in touch with one's feelings, be aware of thoughts, and have control over own behavior and responses
World Mental Health Day 2020
#worldmentalhealthday is observed on October 10, every year, with the overall objective of raising awareness of mental health issues around the world and mobilizing efforts in support of mental health. The theme of World Mental Health Day 2020 is 'Mental Health for Everybody.'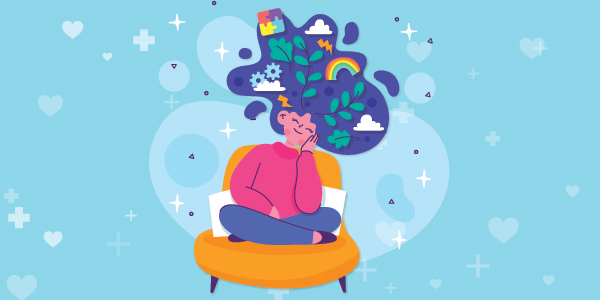 Mental health for everybody
The pandemic this year has posed different challenges among people from various walks of life. It has also influenced our psycho-social functioning in many ways. From healthcare professionals working in difficult circumstances by risking their lives to daily wagers whose very livelihoods have suffered, students and teachers who are adapting to an unfamiliar education delivery method, it's a huge change all over. Physical distancing may be affecting the social connections, and those with existing mental issues may be feeling so even more disconnect. Unemployment, job loss, businesses shutting down, terminal illnesses, struggling with the unexpected loss of loved ones, it's all an overwhelming melting pot when you think about society's collective mind.
Individual's well-being contributes to society
Statistics indicate an increased number of people need mental health care. We, the mental health professional's experiential understanding is also the same through our amplified work volume in recent months. Unfortunately, the stigma and ignorance around mental health continue to hold back individuals who need help. We need more talk around this subject to break the taboo. It will help us to start with diffentiating mental health from mental illness. Mental illnes refers to a condition that can affect a person's behavior or thought process, leading to dysfunctionality. Individuals with mental illness need pharmacological intervention for the alleviation of symptoms and an increase in functionality.
Small changes in daily lives can improve psychological well-being
01. Talk about feelings
Be aware of your feelings and talk about them. Expressing yourself isn't a sign of weakness. Of course, it isn't always easy to describe your feelings. Self-reflection on what does it feel like inside your head and what does it make you feel like doing, will help us understand our own psychological flexibility better.
02. Acceptance
The healthiest action possible is to accept one's inner self and appreciate the differences between different individuals. Constant striving to be someone you are not or being perfect in all aspects is psychologically draining. Eventually, it may affect your mental health. You can instead focus on personal growth by becoming more self-aware and work on those aspects you wish to change about yourself .
03. Being mindful
Being mindful can help you expand your self-awareness. The concept of mindfulness works around the nonjudgmental observation of your senses and feelings and focusing on being present in the moment. Practicing mindfulness can calm your mind by reducing stress and anxiety.
04. Practice
Gratitude, Empathy, Self-compassion, Optimism, Trust, Connection, Meaning, and purpose, and Hope are a few aspects of well-being. Practicing these in our daily living will positively impact the self and the people around you.
05. Connect
Having a larger social circle isn't necessarily a sign of better relationship patterns or social skills. Identify the people in your life by knowing how connected you are with them. Choose to keep your communication channels open to those few individuals either by giving them a call, drop them a note, or at least chat with them online, especially now, since meeting them in person is not accessible during these times.
06. Lifestyle choices
Plan your diet in an inclusive yet sensible manner. It is not recommended to eat, drink, or use any other substances to change how you feel. A mindful and rational way of consuming food or supplements is always better for your well-being. Habits good for your physical health are also good for your mental health.
07. Engage
Identify activities that can elevate your mood or keep you energetic like exercising, team activities, sketching, dancing, etc. The biological consequences of physical actions have a significant influence on mental health. Many studies suggest a positive impact of physical activities on the cognitive and behavioral aspects of humans.
08. Take a break
A little 'me time' can be a great way to de-stress yourself from your constant engagements. Taking small breaks from any of your routine tasks or changing the environment will enhance your well-being.
09. Ask for help
Seeking help is the beginning of well-being, be it your family, friends, or anybody who you think can listen to you empathetically. Mental health professionals are those individuals who are trained in listening to you non-judgmentally, empathetically, and unconditionally to work with you. It is recommended to approach qualified professionals to get better help.
The mind is as essential as your body. Mental health concerns are common and much help is available. You only have to ask.
On October 10, when the world celebrates every human's mental well-being, let's stop everything for a minute and focus on ourselves. Ask yourself:
"How much do I care for my mental well-being?"
"Can I identify another's distress?"
"Will I be able to lend an empathetic ear to one who needs so?"
"Can I influence a dear one to seek help instead of continuing to struggle with their emotional turmoil?"
Every human being plays a role in the overall emotional health of society. Just take responsibility for your mind, care for those around you, make small changes in your lifestyle, and know that you have made a difference.
Mark this day as a new beginning. You have taken that very difficult first step in the process of understanding your mental health and shall help others do the same with theirs.
Together we can envision and cheer the healthier me, you and society.
Author:
Ms Rakhi N Gopan, Consultant Counselling Psychologist, RxDx CHANDY, Siddapura
Edited by
Ms Anindita Choudhury, Consultant Content Specialist, RxDx