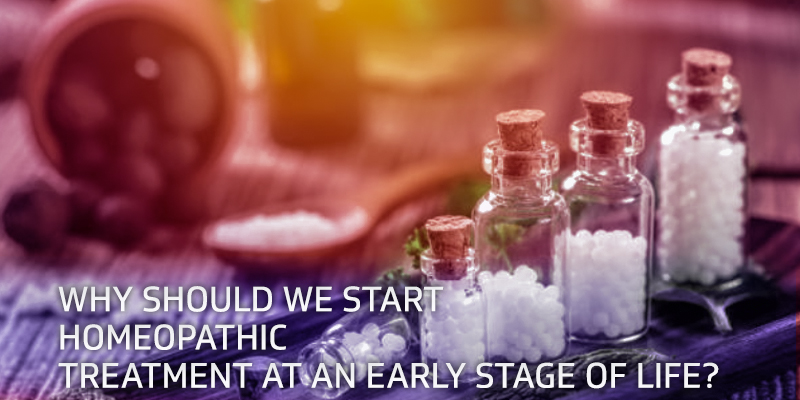 Homeopathy is a 200-year-old form of alternative medicine that claims to stimulate a healing response and strengthen the body's ability to heal itself. It embraces a comprehensive and natural approach to the treatment of a sick person. It is effective both in acute and chronic conditions. It offers a long-lasting cure, treating the disease from its roots. From a holistic perspective, the patient is considered a unique identity, requiring individual assessment and treatment.
Homeopathy looks beyond the labels of disease to cure; it stimulates body's own natural healing power to bring back good health. It does not treat superficially by just curing the symptoms but heals the patient from within. Vital healing force lies within everyone. Once the vital force is activated, it can restore your health. As a human being, we can't understand why vitamin D level is low or why a particular hormone level is high or low at any given time. However, our inner healing force is fully aware of these imbalances; once these internal imbalances are corrected, the body itself adjusts the levels of different minerals and hormones, which helps the body to recover and gain good health.
Homeopathic doctors aim to treat the whole person, taking into account personality, lifestyle and hereditary factors, as well as the history of the disease. Since every person is unique, specific homeopathic medicines are prescribed to treat specific individuals.
Homeopathy is used for a wide variety of chronic health issues, like:
Migraines
Depression
Allergies
Rheumatoid arthritis
Premenstrual syndrome
Irritable bowel syndrome
It can also treat minor problems like headaches, nausea, coughs, and colds.
Homeopathic medicines are safe, non-toxic and harmless; they do not have any side effects. They are even apposite for pregnant women, infants, and children. Homeopathy brings out improvement in overall health, mood, quality of sleep, digestion along with the disappearance of symptoms.
If you or your loved one is suffering from any health issue from many days, you should seek Homeopathic treatment. Homeopathic medicines are completely safe even for pregnant women and children and they have no side effects. At RxDx we have highly experienced and qualified homeopathic doctors who will give you enough time to understand your health issues and will provide the best treatment possible.
Inputs given by,
Dr Padma Gupta – Homeopathy, RxDx
Compiled By,
Dr Manjari Bansal– Content Writer, RxDx
For further details, please contact: 080-49261111, 6745-8111