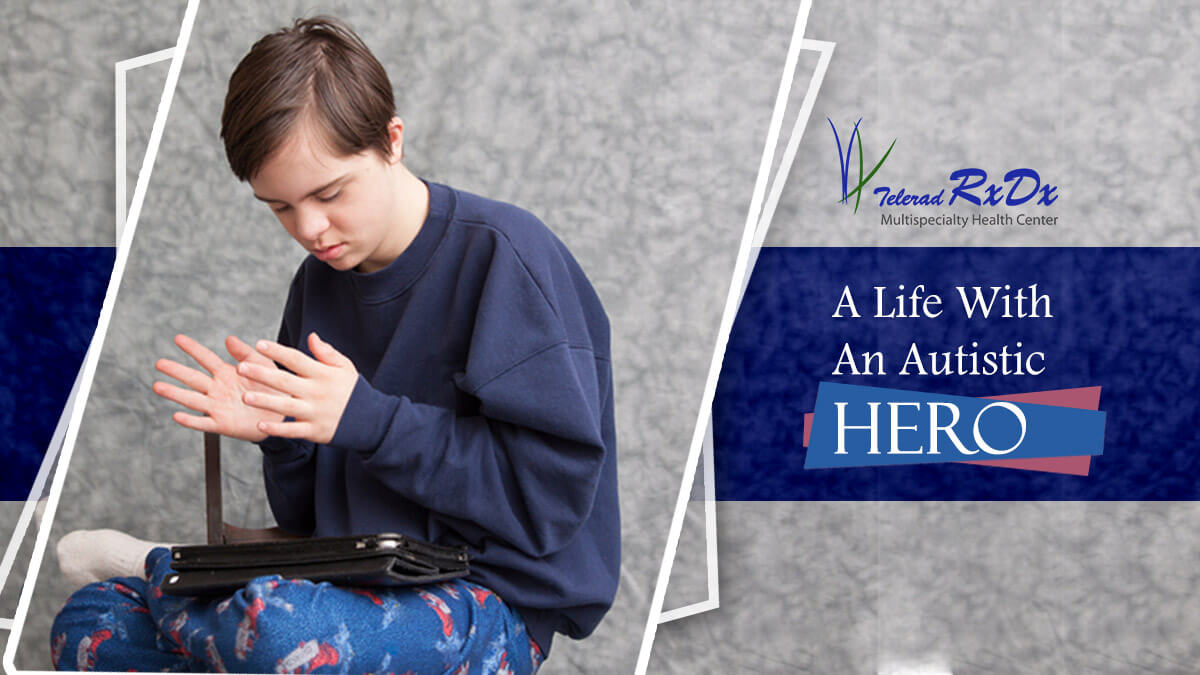 Shyamala & Shreedar – Parents of Arjun
My son is the best thing that happened to us in this world.. He's Arjun – is 7 year old now.. I would like to write about how we travelled with Arjun so far since the time he was born. Arjun was a full term baby born on 19th of August 2009. We celebrated his birth in a grand way and Arjun was our whole life. We enjoyed to watch his each n every milestone.. We were all so happy.
Days went by and we slowly started noticing that Arjun was not speaking. We were aware that some are late talkers, so we waited, Arjun started talking but it was not age appropriate. We also made sure to put him in a play school very soon when he was 3, thinking that he will talk soon if he's going to mingle with kids. One peculiar thing that we noticed in him was, he only repeated what we say rather than answering relevantly. He also got very aggressive and couldn't express what he feels. It started to happen so frequently and he got mood swings so often, we got many complaints from his school also. Scenario made us approach an Occupational Therapist. Yes we took a comprehensive Occupational Therapy assessment when he was 3&1/2 year old. We learned more things about Arjun only on the day of assessment. He was diagnosed with moderate to mild autism. It is said that autism is a communication disorder which mainly affects the child's social interaction. We also recollected about Arjun's play/behavior patterns. For eg: he would collect all cars n arrange in line, would collect shiny things n store them, there are many more specific play patterns in which are unique. We learned from the therapist tat autistic kids will pick some of these play/behavior/stereotyped patterns. We were very much worried and we thought there was something seriously wrong with Arjun. We were slowly counselled about autism, and its effects and causes. We slowly got the complete confidence to help my child live better. We understood that autism is not a defect; it's only about the different way of living life.
"Why fit in, when you are born to stand out"
is what I say to myself and to the outside world about my son. We took him for occupational therapy sessions; we learned how to deal with him. We were able to accommodate every single thing at home according to his sensory processing needs and according to his moods. We were asked to perform specific home program designed by the occupational therapist on a daily basis.
Now my child is more calmer than before. Still his communication and integration skills were not age appropriate but there were definite improvements when compared to the past. I believed that he'll pick it up in his own pace, but I didn't stop exposing him to outsiders such as children, other strangers as advised by the occupational therapist for improving his social interaction skills. And to my surprise he was excelling in academics @ school.. He scored well and got very good feedback from the teachers. Arjun always showed interest towards alphabets and numbers since the beginning. He was very good at sight word reading also. It's always believed that an autistic child would have some talent. And as a parent we should be able to help our child find his interests and talents and make him achieve something bigger. I observed that Arjun loved water so much. Other kids of his age were scared to get into pool, but he wasn't.. Slowly taught him swimming and he learnt it very quickly. Now he's ready to participate in competitions. I'm sure he'll achieve more in the field of swimming because I can see his passion for swimming. We are going to support him completely. To me Arjun is a real treasure. Am still researching on what are the other things that he's interested in. He has passion towards music also. He hums his favorite songs many times during the day. His humming is so perfect n flawless. Now that am looking for a suitable vocal music trainer for Arjun and going to give it a try. Thanks to the occupational therapist who helped us in shaping up his life.
Guys, autism is not less, it's different! Find out the treasures in ur daughters/sons who are autistic. Keep researching!
Book a Free screening session.