What is Urogynecology?
Urogynecology is a subspecialty of obstetrics and gynecology that focuses on conditions related to the female pelvic floor such as uterine prolapse (bulging out of the uterus and/or vagina), fecal incontinence, urinary incontinence and constipation. After completing post-graduation in obstetrics and gynecology, doctors have to complete fellowship training in urogynecology, where they spend 3-4 years studying and focusing only on these disorders.
Who is a Urogynecologist?
The doctors who specialize in urogynecology are called urogynecologist (Urogyns). They focus on the evaluation and treatment of non-cancerous conditions related to pelvic organs of females and their supporting muscles and tissues, including pelvic reconstructive surgery. Earlier female patients who had to see multiple specialists for urinary, reproductive and gastrointestinal problems can now see only one specialist, urogynecologist.
What are pelvic organs in women?
Pelvic organs in women are two ovaries, two fallopian tubes (left and right), uterus, urinary bladder, rectum, and the vagina.
What medical conditions do Urogynecologists treat?
Urogynecologists usually treat urinary and fecal incontinence and pelvic floor disorders (PFDs) such as pelvic organ prolapse. Usually, one in three women may experience one of these issues. Urinary and fecal incontinences mean a lack of control over those functions. The pelvic floor made up of muscles, ligaments and tissues that give support to the uterus, vagina, bladder, urethra, small bowel and rectum in the pelvic area. Pelvic floor disorders include conditions related to the weakening of support for pelvic organs, often leading to a prolapse.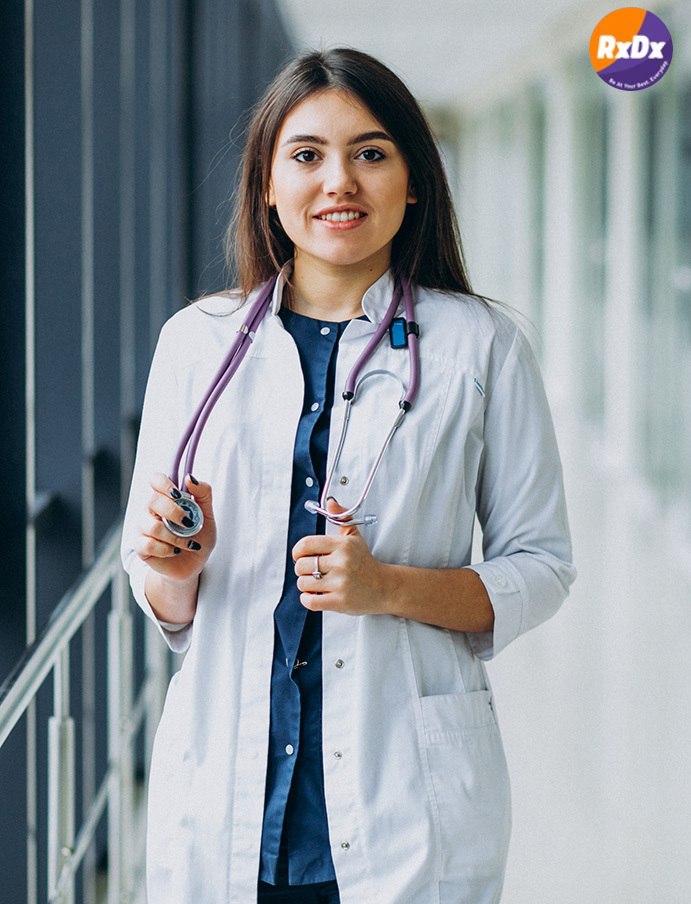 At RxDx we have a team of specialists that work in coordination to rectify any kind of health issues women are facing. You may visit your primary care physician, internal medicine specialist or gynecologist for any condition related to pelvic organs. These doctors have expertise in recognizing and identifying the severity of the condition and you may get referred to an experienced urogynecologist for further examination and evaluation. Urogyns devote themselves to the study and treatment of PFDs in women. They also, if needed, offer special expertise in vaginal surgery.
If you are having any health issue involving your pelvic organs, consult an experienced urogynecologist at RxDx Multispecialty healthcare center.
Consultants at RxDx Urogynecology
View your doctor's schedule and fix an appointment
Find out highly skilled and well qualified specialists work schedule and fix an appointment on convenient time