Sports Medicine and Sports Science
Consultations – Sports Medicine and Sports Science
The Department of Sports Medicine & Sports Science at RxDx SAMANVAY runs an Integrated Sports & Rehabilitation Outpatient Clinic. Headquartered in Bengaluru, we have a growing network of care partners across India. Our goal is to improve health, fitness and performance of the athletes. We partner with academies and national level sports bodies to prepare and maintain world-class athletes throughout her/his career cycle. We also collaborate with them to prevent age fraud and make sports doping-free.
The department is manned by a multidisciplinary team comprising Sports Physicians, Orthopaedicians, Physiotherapists, Podiatrist, Nutritionist, Mind Coaches and MSK Radiologists. It is equipped with state-of-the-art sports diagnostics lab including instruments, facilities and supplies needed for sports medicine, sports science, fitness and rehabilitation programmes. We also provide second opinion on the athletes MRI by US and UK trained musculoskeletal radiologists.
Book Sports Medicine Consultation
TAT Attention!
Response Time to FORMs:
Within 6 hours on best effort basis
NOTE
If your inquiry is urgent, please call +91 901 409 1111.
You may also reach us through WhatsApp Chat between
8 am – 8 pm at +91 90199 61402 or email us on info@rxdx.in
The Sports Medicine Doctors at RxDx SAMANVAY have extensive training in Sports & Exercise Science and are from a range of specialities.
Our SportsMed doctors, as we refer to them, evaluate and treat variety of injuries and sports-related medical conditions. They are adept at various procedures and interventions necessary in the field of sports and athletics and confer with other clinicians and allied healthcare professionals based on the need.
As an integral part of rehabilitation programmes, the SportsMed Physicians work on performance improvement and injury prevention while minimising chances of comorbidities associated with a profession in sports.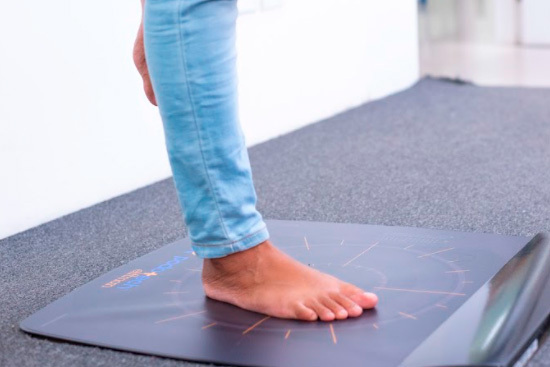 Conditions related to Sports Medicine
Muscle and ligament (Soft-tissue) injuries like:
Plantar Fasciitis
Sesamoiditis
Patello-Femoral Pain Syndrome
Shin Pain
Onsite management of Sports & Exercise associated emergencies
Cardiovascular symptoms during exercise
Gastrointestinal symptoms during exercise
Respiratory symptoms during exercise
Exercise-induced asthma
Chronic conditions in athletes like
Musculoskeletal system (MSK) disorders
Sesamoiditis
Osteoporosis
Osteoarthritis
Diabetes profile
Obesity
Acute illness (infections)
Exercise prescription for improving fitness
"Return to play" decisions in the sick or injured athlete
Recommendations on safe strength training and conditioning exercises
Promotion of healthy lifestyles and safety standards in competitive sports
Sports Medicine Procedures & Interventions
Physical examination
Cardiovascular assessment
Hypertension assessment
Injury diagnosis
Biomechanics and gait analysis
Foot Assessment
Prescribing customised orthotics
Musculoskeletal injections (Ultrasound-guided if needed)
Musculoskeletal ultrasound
Compartment pressure measurements
Spinal injection
Compartment pressure measurements
Physical fitness and anthropometric assessment
Injury management and prevention programmes
Physical activity programmes and exercise referral
Supervising and implementing rehabilitation programmes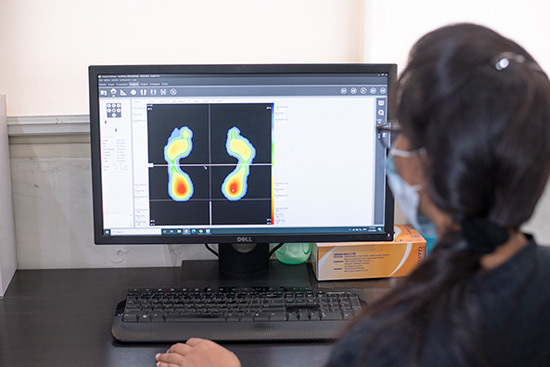 A team of highly skilled and well-experienced orthopaedic sports medicine surgeons from our SportsMed department provide surgical and non-surgical treatment of injuries or disorders related to the musculoskeletal system. They evaluate and treat variety of medical conditions and perform various procedures and interventions. At a certain point, both the SportsMed physician and Orthopaedic specialist's focus converges.
Conditions related to Orthopaedics & Sports Medicine
Arthritis pain
Back pain
Joint pain
Pain from strains and
sprains
Bone / Joint diseases
Spinal injuries
Arthritis
Orthopaedic trauma
Bone health
Tumours
Regenerative Medicine
Fractures caused by
osteoporosis
Sports Orthopaedic Procedures & interventions
Fracture repair
Joint tissue reconstruction
Arthroscopic surgeries
Spinal surgeries
Intraarticular injection
Ligament reconstruction
Arthroplasty
Rehabilitation
Spine problems
Arthritis
MAKOPlasty
Spine Care
Kyphoplasty
Carpal tunnel release (endoscopic technique)
Foot and Ankle surgery
Hand and elbow surgery
Minimally invasive fixations, decompression
Release of joint contractures
Shoulder surgery
Vertebroplasty or kyphoplasty for spinal
compression
Our sports medicine podiatrists deal with conditions and injuries in the entire lower limb areas including feet. Be it recreational or professional, those who engage in any kind of sports may require a consultation with foot and ankle specialists for evaluation or planning for injury prevention, before participating in a tournament or during a change in training regimen.
Recurrent or new injuries in foot, heel, and ankle, or some other medical condition related to the lower part of the legs can be diagnosed via a gait scanning or analysis of how you walk or place your steps. Besides suggesting muscle-strengthening exercises, a podiatrist may advise use of orthotics or customized aid to correct your shoe or gait to reduce pain or improve your performance, especially if you are a runner or likewise.
Gait correction
Lower limb issues
Prescription Orthotics
Shoe correction
Pain reduction
Preventing recurrent injury in feet or
leg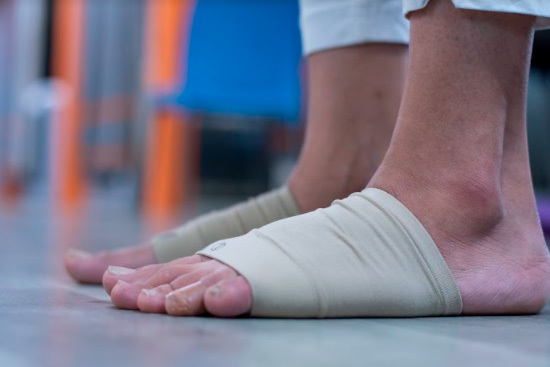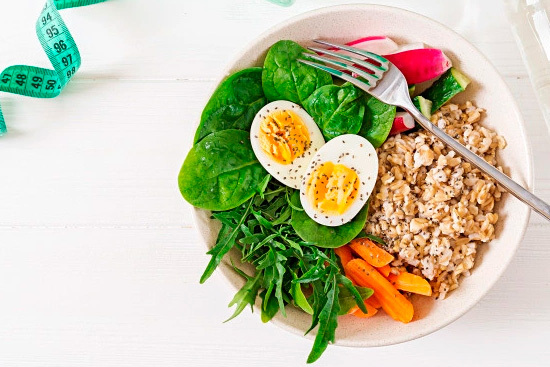 Nutrition is important in building and maintaining muscle strength, energy, and recovering from injury.
Sports Nutritionists and dietitians attached with the RxDx SAMANVAY SportsMed department have assisted a wide range of clients with optimal weight management and energy preservation.
The specialists counsel professional and amateur athletes on sports specific food and nutrition focusing on weight management and nutrition requirement in conjunction with the client's physical training or recovery.
Sports Diet & Nutrition Counselling for Athletes & Fitness Enthusiasts
To achieve and maintain a level of body fat and muscle mass consistent with good health and performance To keep up with Sports & Exercise routine
Planning optimal nutrition for recovery from illness or injury Customized according to Individual and Team sports and type of the sport
Our Physical therapists are skilled at sports physiotherapy and have specializations in musculoskeletal and neurological systems.
Physical therapy is an integral part of sports related injury prevention or recovery. Injury risk assessment for type of exercise programme and sport activity, non-invasive musculoskeletal treatment for rehabilitation and performance enhancement training are what our physiotherapists excel at. They are also experienced in on-field injury intervention during tournaments or competitions.
Sports Physical therapy for Athletes & Fitness Enthusiasts
Assessment of injuries
Identifying the root cause
Pain relief
Development of personalised treatment plan
Adhering to plan to enable an athlete's timely return to sport
Injury prevention
Improving the strength and mechanics of entire body
Improving muscle & joint flexibility and circulation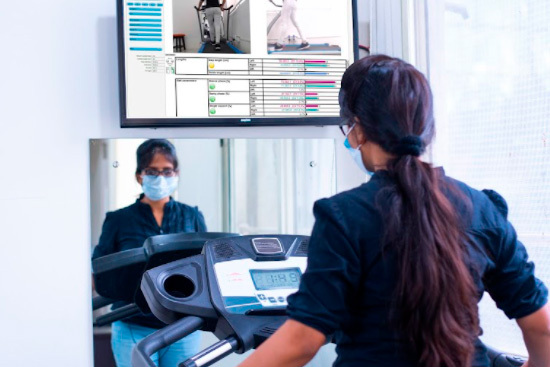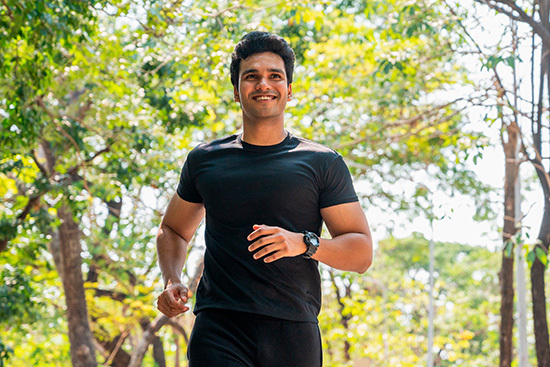 The life of a professional athlete is very demanding. A sports counselling specialist can train your mind to adapt to the high-pressure environment well, avoid burnout, and increase your performance output.
Our Mind Coach trains an athlete to improve their mental skills required to manage high-intensity situations and deliver personal best performance on demand.
You learn to rewire your thought process to be able to deal with the constant pressure and expectations of yourself and others.
You overcome your fears, improve your focus, and learn to stay motivated. You learn to gain perspective, stay on track, be confident about yourself.
Let us help you become your strongest, mentally too.
Fitness Coach & Sports Conditioning Specialist
Our sports fitness coach is qualified and skilled in strength & conditioning, performance enhancement, and corrective exercises which have benefitted many national and international level athletes. A personalised post-injury rehabilitation program can help you regain your injury-compromised fitness.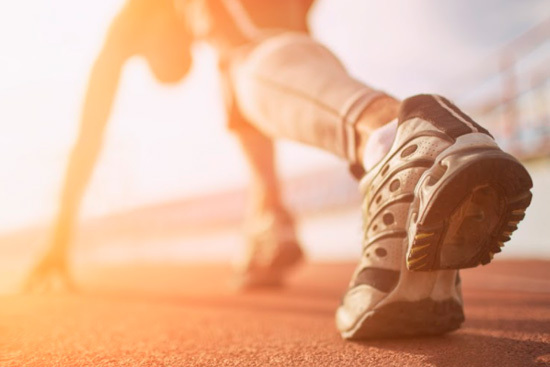 Fitness & Condition can improve
Agility
Aerobic endurance
Anaerobic capacity
Flexibility
Balance
Coordination
These in turn help boost your
Athletic ability
Performance
Strength
Speed
Power
Confidence