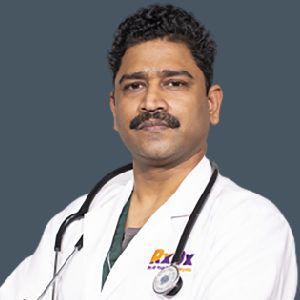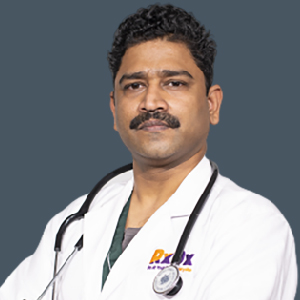 Dear Readers.
Namaste and Svagatha.
We are happy to present the inaugural edition of the RxDx Quarterly Newsletter, "Phygital Health Post". We hope you enjoy reading it as much as we have enjoyed putting this together.
MANY health issues can often be managed at home. Well-planned primary care which is focused on prevention via regular screening and a holistic approach toward recovery goes a long way in adding more life to their years. When a complication does arise, a pre-hospital treatment can work successfully on a compliant patient under the careful guidance of the supervising Physician working in tandem with the primary caregiver.
In this issue, we have presented two interesting case studies which reflect what I mentioned above. Continuous medical touch is the motto here. Staying in touch with the Primary Care Physician not only ensures timely intervention of acute disorders but also, any serious developing underlying medical condition can be identified for preventive intervention at the earliest, which otherwise leads to unexpected loss of time and money in due course. We strongly insist on a healthy lifestyle over a huge list of medications when it comes to chronic conditions like Diabetes and Hypertension.
The benefits of Ice Therapy in the management of sports inury has been discussed in this edition. The June – August Newsletter also features our RxDx GE Brivo Multidetector CT scanner machine a versatile device that provides significant aid in our diagnosis process. This edition also features the Foot & Ankle Care Webinar showcasing our latest specialized department in Malleswaram.
We are happy to announce the inauguration of 14 Phygital PHCs across four states of India.
Stay Safe. Stay Healthy.
Medical Editor
Dr Siddharth Hooli
General Physician
CME & Research Lead
RxDx Healthcare

A case of Acute CMV Uveitis
A case of Acute CMV Uveitis
A 44-year-old woman with no past medical illnesses visited the ophthalmologist with complaints of recurrent redness, watering, and irritation in both eyes for the past 2 to 3 months. She was diagnosed with uveitis (iridocyclitis).
The patient's workup included Antinuclear Antibodies (ANA) and Cardiolipin Immunoglobulin M (IgM) to rule out autoimmune conditions. A chest X-ray was performed to rule out tuberculosis, which was negative. The patient was also HIV negative. She had relief from her symptoms after administration of Non-Steroidal Anti-Inflammatory Drugs (NSAIDs) and steroid eye drops. However, the patient reported that every time she stopped her steroid drops, she experienced flare-ups.
On completion of two months of the treatment, a CMV test was ordered. The patient turned out to be IgG positive for Cytomegalovirus (CMV). She was referred to a physician for the initiation of oral medicines and was promptly started on oral Valganciclovir 900 mg twice a day for 21 days with a plan to taper to Valganciclovir 900 mg once a day for 3 to 6 months. At present, the patient is on flurbiprofen eye drops alone. She has been successfully weaned off steroid eye drops.
Discussion
Uveitis refers to a spectrum of intraocular inflammatory diseases which are caused by both infectious and non-infectious aetiologies. Cytomegalovirus anterior uveitis is a viral infection characterised by inflammation of the anterior uveal tract (i.e., iris and ciliary body). The CMV virus is a member of the herpes virus family. It causes infection mostly in immunocompromised individuals like those with AIDS, organ transplantations, etc. But our patient here is fully immunocompetent and this scenario is not entirely uncommon.
CMV infection typically presents with unilateral eye pain, conjunctival injection, and blurring of vision that may be associated with halos and ipsilateral headache. The condition is diagnosed with a physical exam of the eye, slit-lamp microscopy, and examination of the intraocular pressure. RTPCR for CMV can be performed from the fluid obtained from the anterior chamber of the eye.
CMV can result in significant visual morbidity due to its recurrent or chronic disease course. The main complications include secondary open and steroid-induced glaucoma, cataract formation, and corneal decompensation. A long delay in diagnosis and the inappropriately beginning of long-term steroid therapy can worsen the complication rate. Oral treatment includes formulations of ganciclovir in combination with as needed topical corticosteroids and is effective at acutely controlling inflammation, maintaining a durable remission from 6 months to one year, and reducing the incidence of elevated Intraocular Pressure (IOP). The drug is generally well-tolerated and safe, although routine laboratory monitoring for blood counts is needed. It is important to note that disease recurrence up to 80% has been reported if the dose is decreased or discontinued prematurely, suggesting that long term prophylactic therapy is necessary.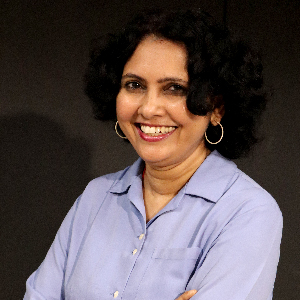 Dr Vijaya Vathsa
MBBS, MD (Internal Medicine),
Fellowship in Pulmonary Medicine,
Pain Management (Medical
Acupuncture, UCLA)
Internist, Acupuncture Specialist
Training & Development Lead
(Medical Education)
RxDx Healthcare
Recurrent bedsores in bedridden elderly
A 70-year-old healthy male patient became bedridden due to a severe stroke and was on Ryles tube feeds and a urinary catheter. He had recently recovered from Pneumonia and Urinary Tract Infection (UTI). The patient was under home care service and monitored remotely.
Despite the usage of an air bed and being under good care, he developed a stage 3 bedsore. For fast recovery, he underwent an initial debridement and vacuum dressing in a hospital. However, it got reinfected after 1 month, and he had to go through debridement again.
As the patient was restricted to bed due to the stroke, aggressive treatment with vacuum dressing was deferred and a conservative approach was devised. Treatment was started with Regen D150 – a Recombinant Human Epidermal growth factor to heal the wound quickly, gradually, and naturally. After an initial round of oral Linezolid, Metrogyl + Soframycin Ointment along with Regen D150 application was started and continued till recovery. The caretaker was advised to continue changing the patient's position frequently, to facilitate increased blood flow and reduce pressure on the wound.
Bedsore healed completely within 5 months without the need for a skin graft or hospitalisation.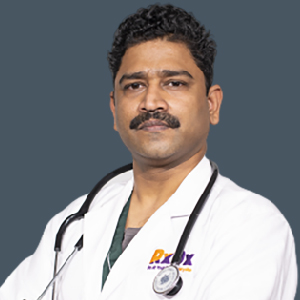 Dr Siddharth Hooli
MBBS, M Med Family Medicine
General Physician
CME & Research Lead
RxDx Healthcare
Discussion
Bed Sores are very common and may sometimes cause deadly complications among bedridden patients. Such patients often need debridement surgery if they are not managed properly in the initial stages.
The role of the Primary Care Physician is of utmost importance in educating the patients on proper care of bedsores and preventing complications. A complete cure takes time and patience. Stringent care from a well-informed caretaker and family members can ensure proper offloading until bedsore heals. The Physician needs to be resilient while supervising the treatment of Bed sores and prevent any untoward complications requiring hospitalisation and even death from bedsores.
The patient from this case study had stage 3 bedsores. He was given an option of Vacuum dressing and Skin graft once the wound filled up. Unfortunately, his sores became reinfected leading to repeat debridement, eventually increasing the expenses and debility which could have been avoidable.
The patient had suffered from a stroke 8 months before the bedsore complication. There was very little chance that the patient would ever walk again. As a result, a conservative treatment regimen with Regen D and topical antibacterial ointment was initiated rather than expensive treatments like vacuum dressing and skin grafting.
Conclusion
Best of the treatments may not be necessary for all patients. The treatment should be devised keeping in mind the various costs involved and the impact on the quality and quantity of life.
The patient is doing well without any medical complications and continues to be managed remotely through home health care.
Managing Sports Injuries with Ice Therapy
Cryotherapy or Ice therapy has been an acceptable method of pain management for decades.
Effective, inexpensive, and simple, this intervention is often recommended for acute sports injuries.
Ice reduces the tissue temperature in a particular area and decreases the release of vasodilators (histamine & prostaglandin). Ice also affects the cutaneous thermoreceptors which control the smooth muscle activity & spinal cord dorsal root ganglion. These result in increased sympathetic adrenergic activation followed by vasoconstriction, thus increasing the viscosity and resulting in decreased blood flow, finally resulting in the reduction of pain and inflammation.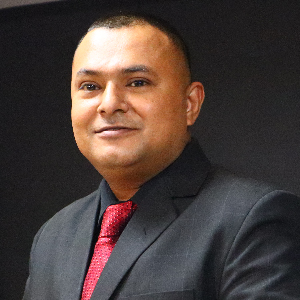 Mr Prasun Dutta Chowdhury
MPT (Sports Injuries), EPGP, IIM Raipur
Manager, Marketing & Business
Development
In charge – Physiotherapy & Sports
Medicine Department
RxDx Healthcare
Cryotherapy includes the following effects
Hemodynamic: Where there is an initial decrease in blood flow and later increase in blood flow.
Neuromuscular: (a) Increased pain threshold, (b) Altered muscle strength, (c) Decreased spasticity, (d) Facilitation of muscle contraction and (e) Decreased nerve conduction velocity.
Metabolic: Decreased metabolic rate. Cryotherapy controls inflammation, oedema, and pain. It can also modify spasticity to an extent, manage multiple sclerosis symptoms, and facilitates muscle contraction. Ice also plays an integral role in Cryokinetics and Cryostretch.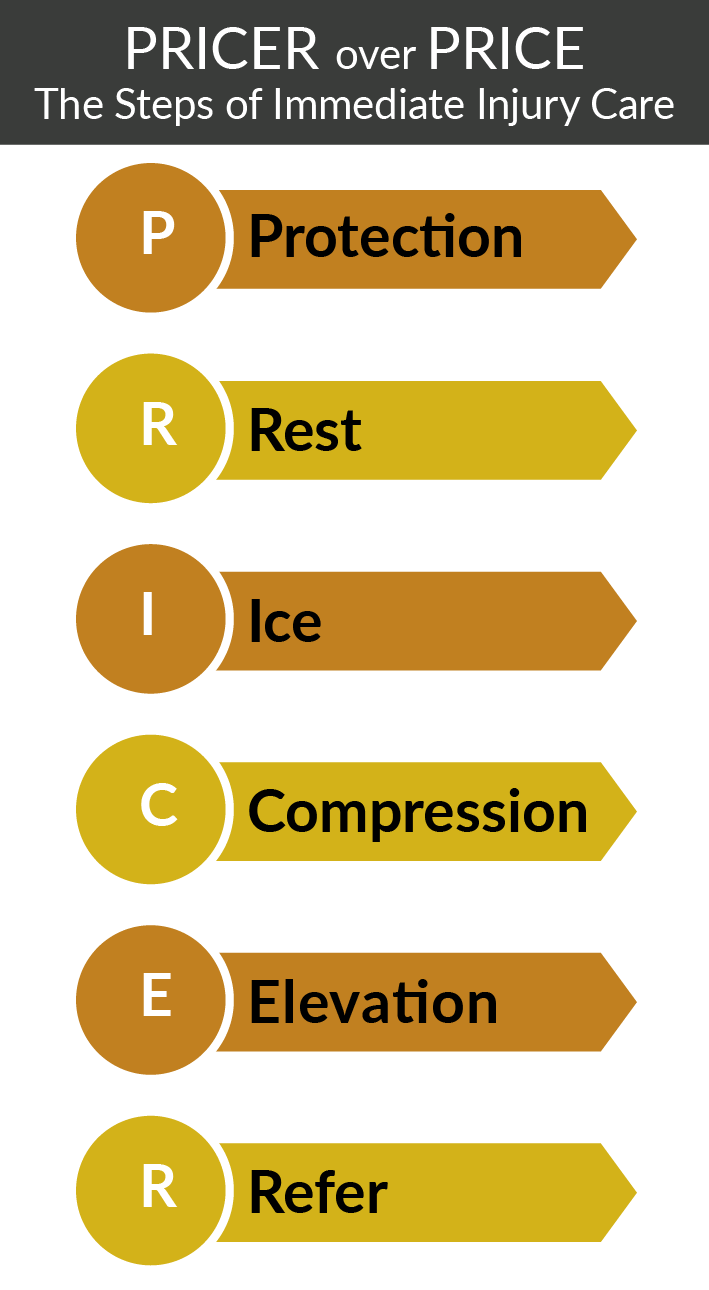 RxDx CT-Scan Image Gallery
3D Contrast Angiogram by RxDx GE Brivo CT



Webinar: Foot & Ankle Care
The Department of Foot and Ankle Care, RxDx SAMANVAY, Malleswaram, organised a series of webinars for medics all over the country.
The sessions focused on updating the medical fraternity regarding the latest updates on managing Foot and Ankle conditions.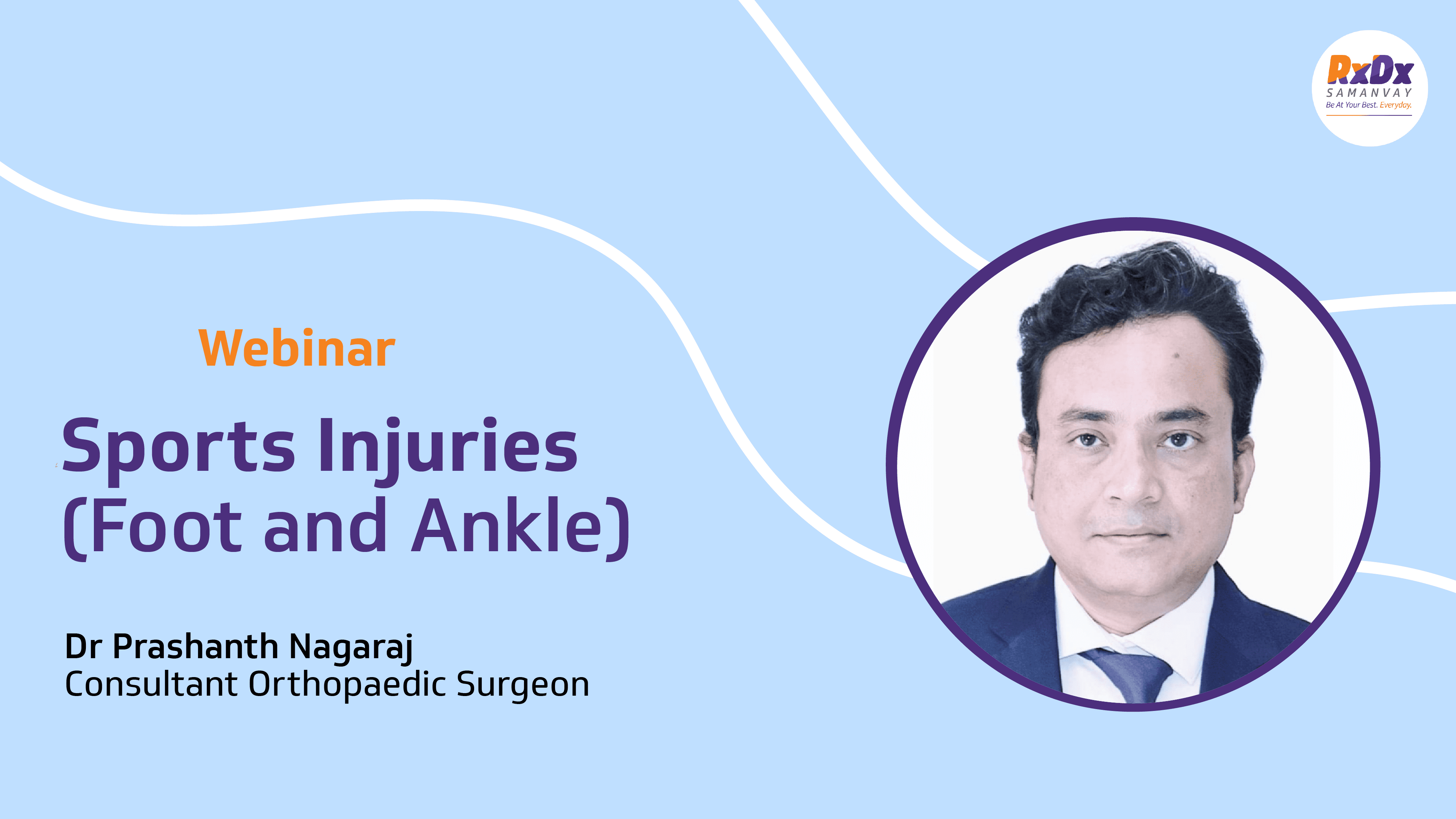 Dr Prasanth Nagaraj, Consultant
Orthopaedic Surgeon, spoke about
Sports injuries in foot and ankle areas.
Dr Sanjay Sharma, Consultant
Podiatric Surgeon discussed
Preventive Offloading of Surgeries in
Diabetic Foot.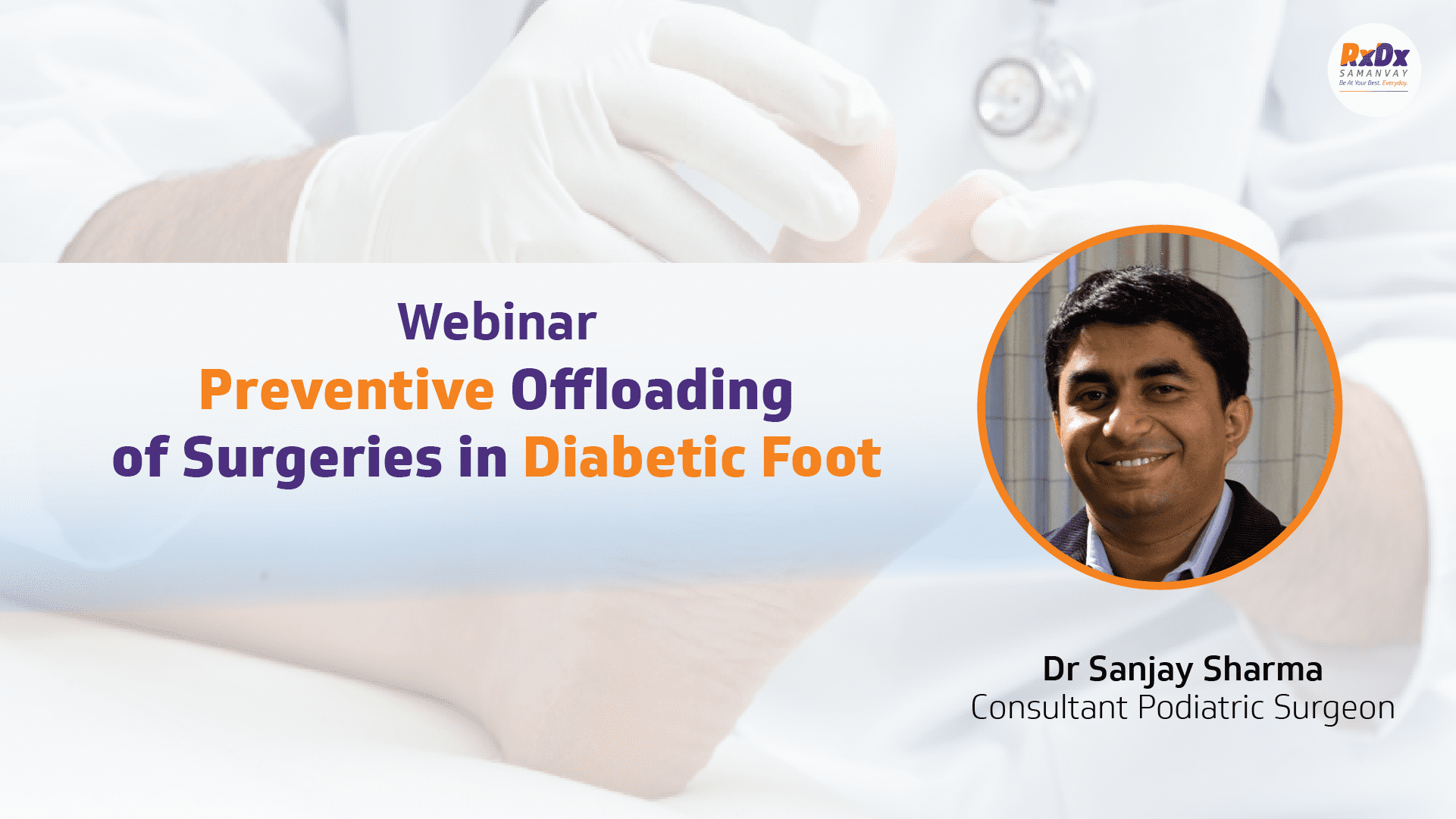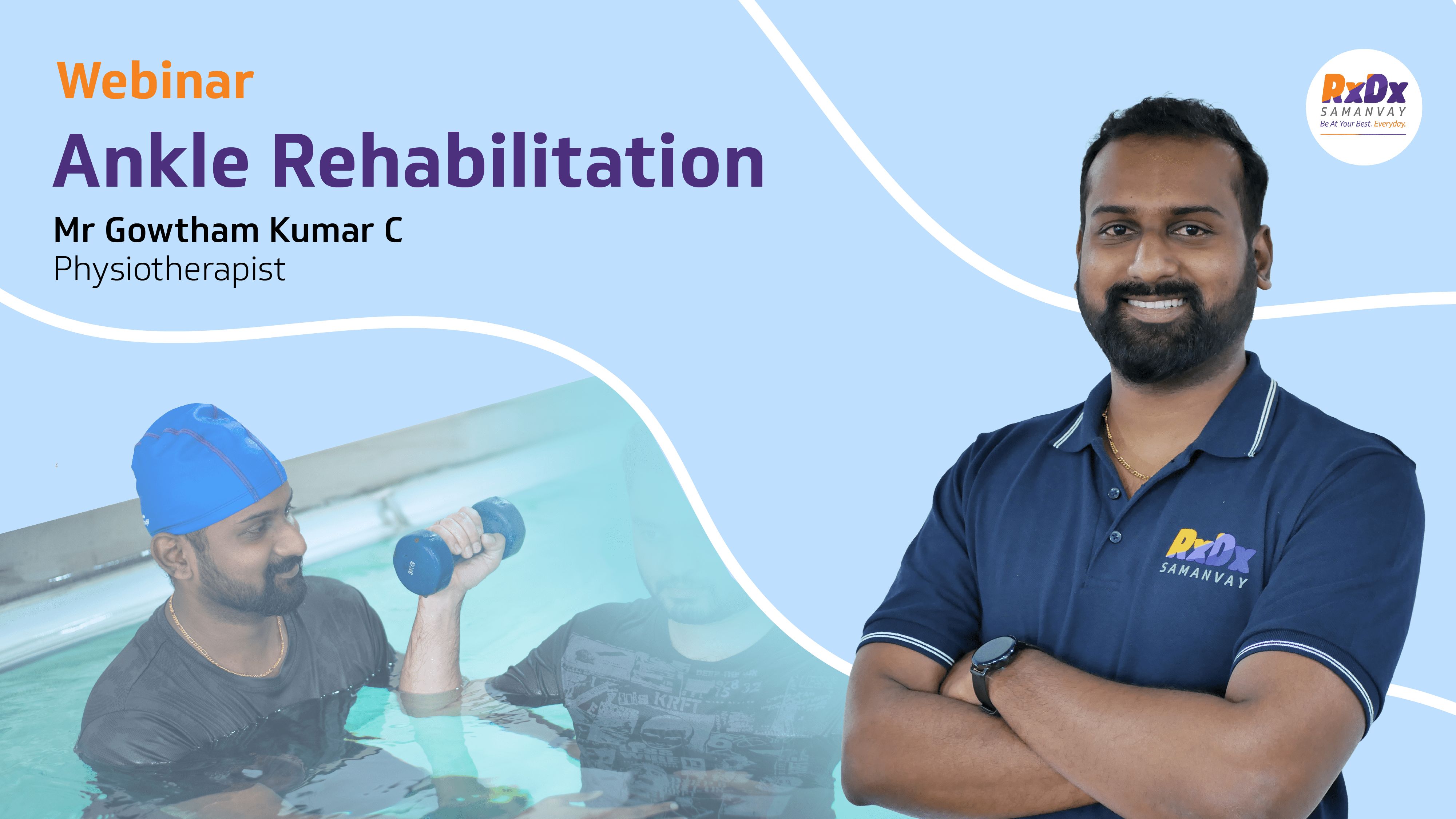 Mr Gowtham Kumar C, Sports
Physiotherapist, illuminated the
significance of physiotherapy
in Ankle Injury/Surgery
Rehabilitation.
Ms Heena Bharti, Orthotist,
explained the Role of Pedorthosis
in Sports Injuries and Diabetic
Foot Conditions.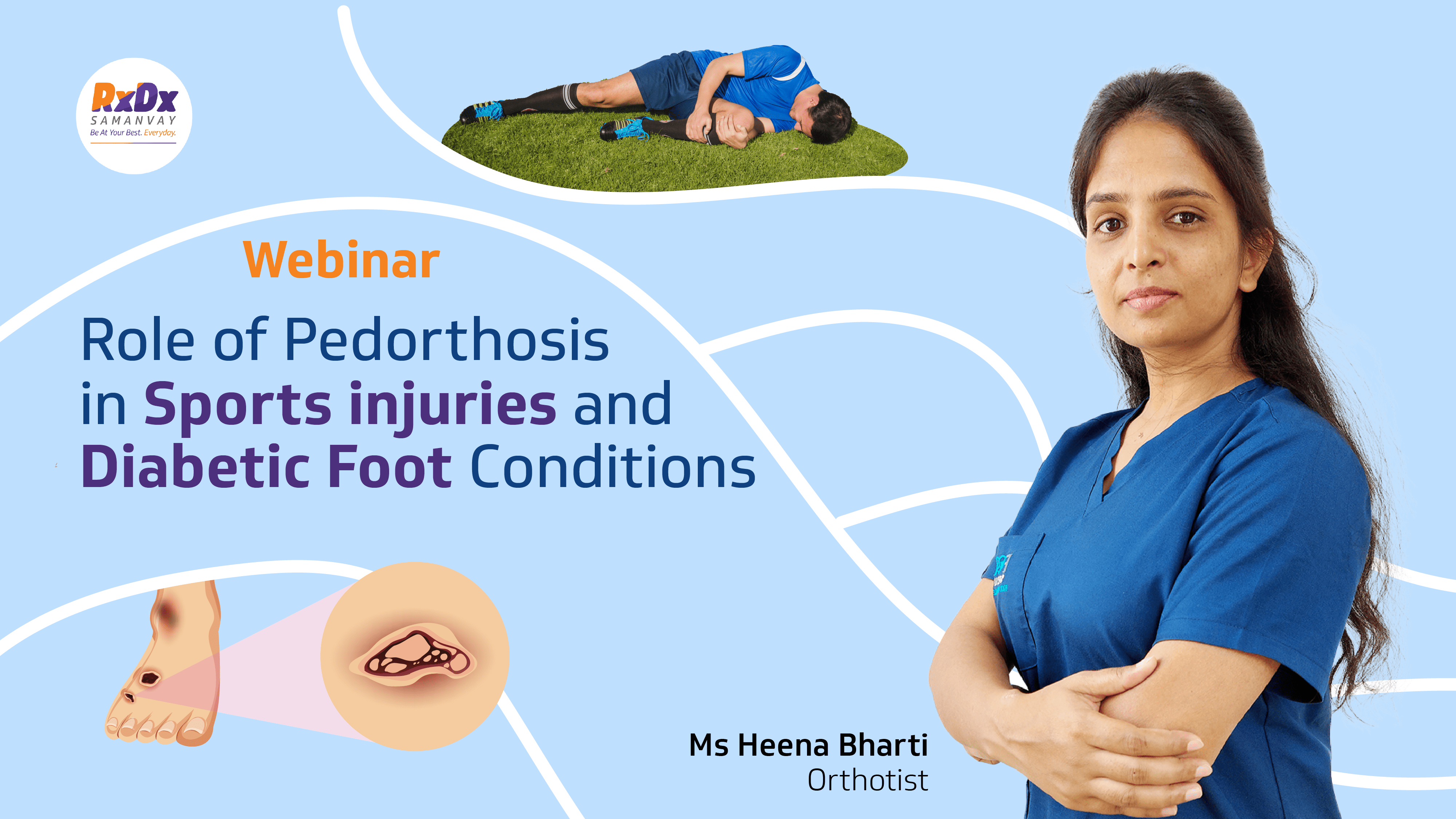 Announcement: Establishing PHC Telehealth Nodes across India
Fourteen Primary Health Centres have been established across the states of Gujarat, Karnataka, Madhya Pradesh, and Maharashtra.
Termed Phygital PHCs, these centres are built in the in-clinic-telehealth hybrid model. The project is a CSR activity of Bayer. RxDx
Healthcare and Telerad Foundation are Bayer's implementation partners for the Phygital PHC programme.
The goal of this activity is to ensure timely access to quality healthcare, build local health capacities, and support local innovations, the company said in a statement. The Phygital PHCs not only function as the centres for healthcare solutions but also conduct training and awareness sessions on health, hygiene, and nutrition for the communities.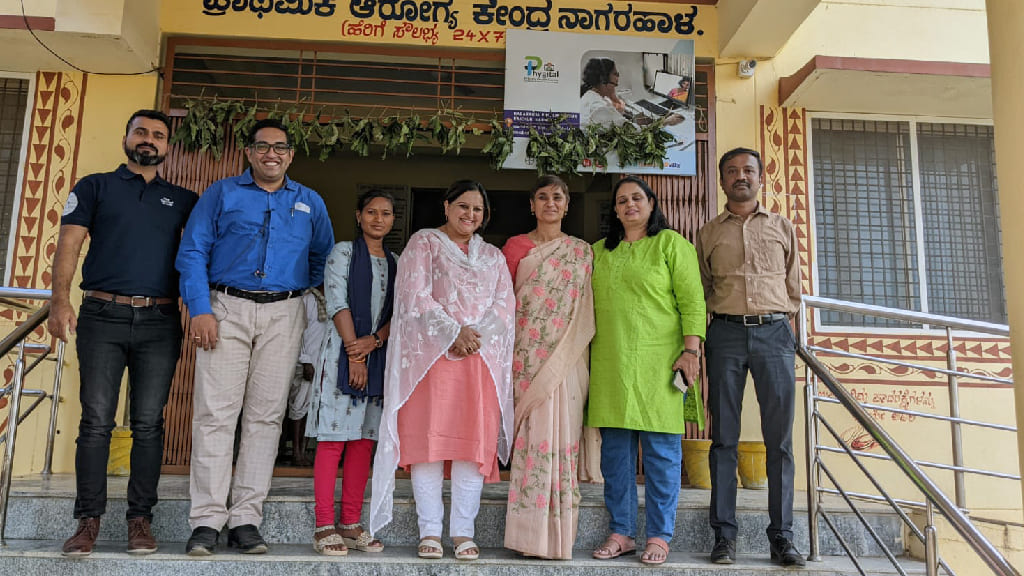 Raichur District, Karnataka Inaguration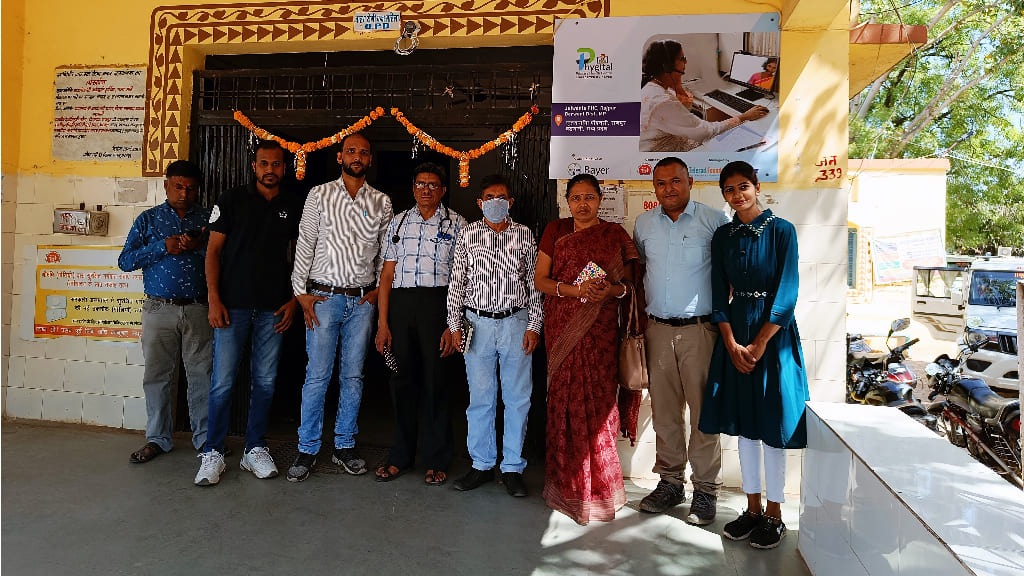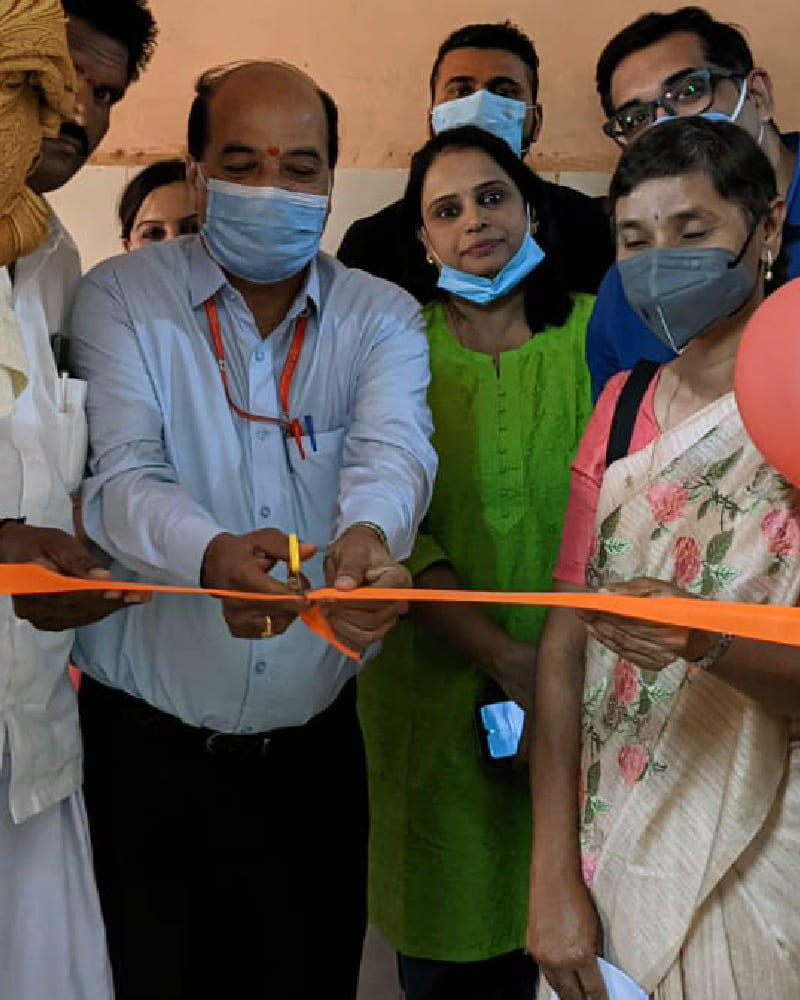 Raichur District, Karnataka