Sustainability and Wellness
Cultivating an atmosphere of abundance and wellness
As one of the leading healthcare facilities in Bangalore, we believe it is important to walk the talk and build our own reality. Right from the beginning, our goal has been to provide an abundant, inclusive wellness center for communities of Bangalore. Apart from the state-of-the-art medical services we offer, we are also pushing the boundaries through other processes and activities.
Creating Healthy and Safe Spaces

We are the sum total of our experiences. This caveat runs deep in our approach. We constantly strive to make our facility and surroundings as non-invasive and healthy as possible.
Some of the steps taken to make this possible are:
All cleaning agents used in the facility are completely natural and non-toxic in nature
Low VOC paints are used for all new indoor paint needs and will be changed for all future needs
Every new employee is given a stainless steel bottle, avoiding plastic leaching from the disposable bottles during employee orientation.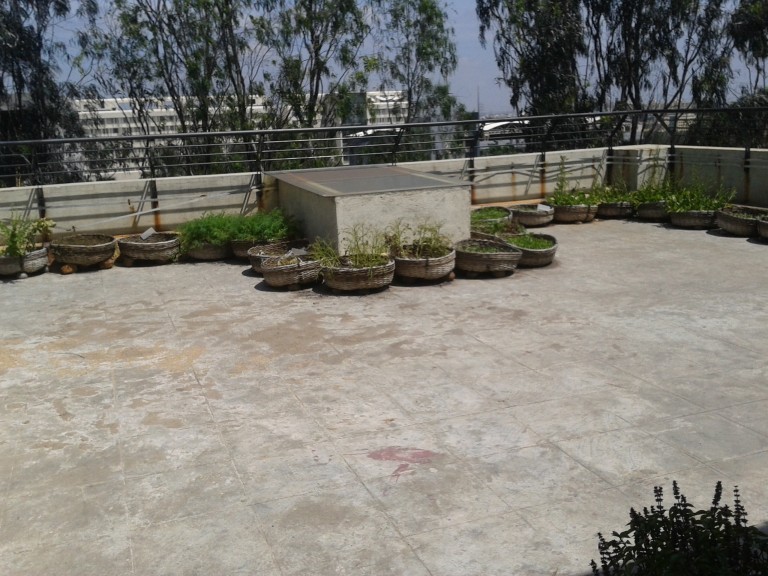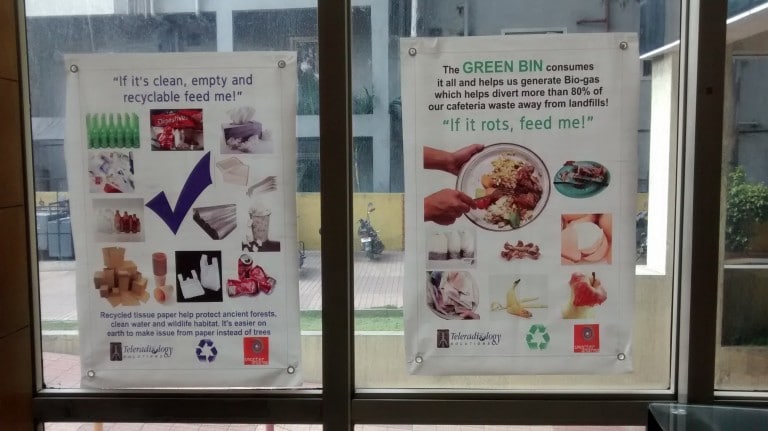 Promoting self-sufficiency and resilience

Building resilience is key to wellness and sustenance. At RxDx, we focus on building resilience for health, sustainability and wellness.
As a leading healthcare system, we are always exploring new ways to up the health quotient of our patients, employees and physicians. Our in-house team of nutritionists plan meals that are wholesome yet sustainably sourced.
Predominantly vegetarian meals for a lower environmental footprint
Inclusion of locally (and sometimes organically) produced healthy food alternatives like millets and red rice in meals
We are also introducing a weekly extra-healthy meal day – THURSDAY. This has commenced from Nov 9th 2016.
RxDx is one of Bangalore's few healthcare facilities that are truly sustainable.
Right from being nearly 100% zero waste to landfill, to reusing rainwater for drinking purposes, and bringing down energy need by 20%, we make sustainability thinking part of everything we do.
Energy
A reduction of 37% in overall energy usage has been brought in since 2014, with introduction of efficient alternatives and smart energy usage plans such as :
High-use light sources replaced with LED alternatives
Natural light usage is maximized by reorganizing the light usage pattern
All consultation rooms deployed with occupation sensors to reduce unnecessary light usage
The second phase is focused on laying out a template for future reference, for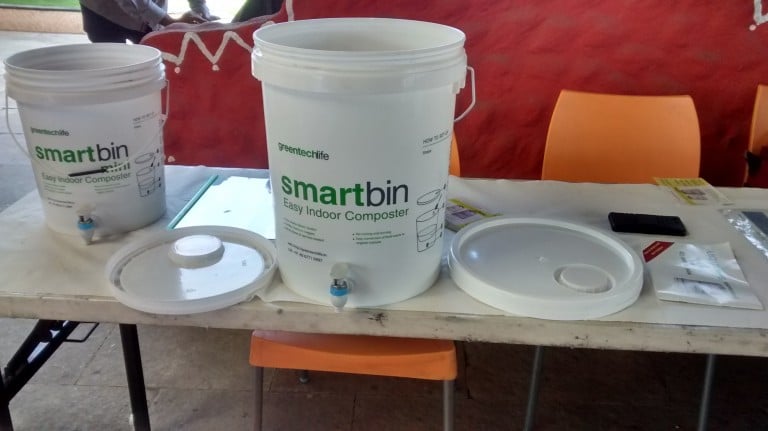 Example, for LED replacements, ensuring that these practices will be easy to follow and continued in future ongoing process
Water
Better faucets and aerators, sensor based urinals are set up in the facility that reduces water consumption significantly.
A robust harvesting system is in place for storing rainwater. Today, the stored rainwater is put through an RO system to provide clean drinking water for the entire facility.
Waste
Segregation at source is mandatorily practiced across the facility
All the food waste and leaf litter from around the campus is composted on the terrace
A six-level dry waste segregation system is implemented
By implementing double sided printing, invoicing on used paper, software solutions and improving process efficiencies, nearly 70% reduction was seen in dry waste.
Waste generated from in-patient reports, billing and HR processes has been reduced drastically giving way for alternative processes.
Biomedical waste is handled responsibly at the facility
Similarly, RxDx has an eWaste collection platform, where patients, employee and visitors can drop their eWaste at the facility for recycling
No plastic bottles used in the facility
All patients are served water in paper cups and not plastic cups.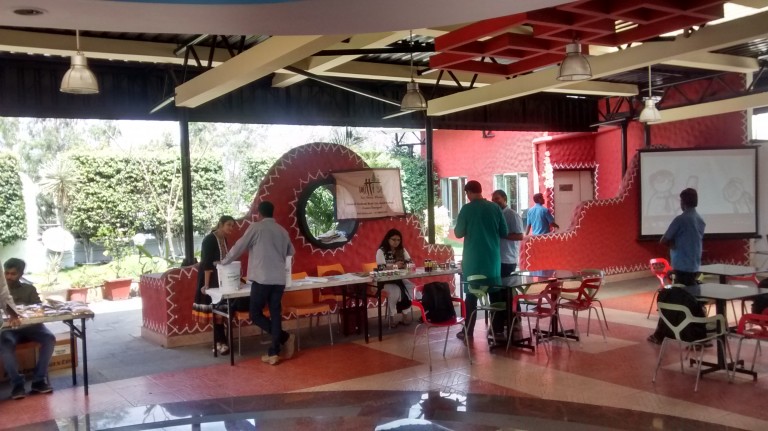 Creating self-sufficiency

A rooftop garden growing organic vegetables was setup, bringing free and good organic vegetables for the employees. This was maintained with the revenue generated from the recyclable dry waste, thereby creating a self-sufficient model. The produce from the garden was used in the preparation of meals at the cafeteria and was routinely distributed to employees to take home as well.
In recent times though, the enhanced graphite emissions from nearby factories have let to shutting this amazing activity down. We are looking at ways to work around the problem and revive this soon.
A motivated team of self starters head the sustainability and wellness initiatives in the system. Forming the Green Team, they work across functions and have come together for a common goal of bettering the facility with every opportunity. They make sure change happens across departments and functions, whether it's retrofitting existing fixtures, or analyzing the possibilities of going paperless. Every year, they bring together various activities that educate and urge employees to take key decisions towards sustainability. There are activities planned throughout the year, to engage employees on growing sustainably. A Green employee of the month activity is being instituted at the moment. More details coming soon.
Commitment to Community
Responsible medical waste
At RxDx, we make sure not only our medical waste is handled responsibly, but also our community at large. As part of our medical waste program, over fifteen communities in and around our facility are supported with medical waste pickup facilities every quarter. We also have a collection center at our facility where patients, employees and people from the Whitefield community can drop their medical waste. If you live in and around Bangalore's Whitefield area and want to know how your community can join the program, please write to/call You can always drop your medical waste at our facility and we will make sure it is handled responsibly.
Creating inclusive communities
Pediatric Cardiologist Dr. Sunita Maheshwari, the Founder and Chief Dreamer of RxDx is a woman on a mission to give every child a chance to enjoy their childhood. She is a doctor spreading smiles through her unique venture, People4people. Started in 2004 and based out of Bangalore, this is a trust fund that aims to make the world around it, especially for children, a little happier. Till date, the program has installed more than 200 playgrounds for government schools in Karnataka, India.  These playgrounds are put up for use by children from poorer localities.
From there, the program has gone on to making children's health a priority by supporting a free clinic at RxDx and working with children with heart diseases. People4people runs on contributions from its trustees as well as benefactors. Since all the individuals involved in running it are volunteers, its administrative costs are virtually zero and all funding received goes directly into its activities.