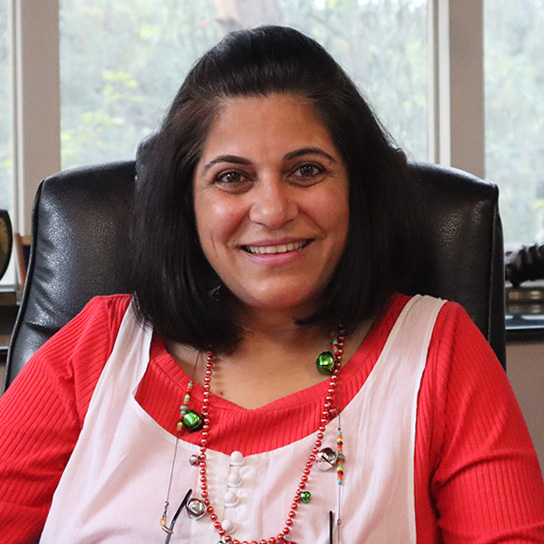 Chief Dreamer & Loop Closer, Telerad Group
Cofounder, Telerad Group, People4people & Telerad Foundation
Dr Maheshwari is a Paediatric Cardiologist trained at Osmania Medical College, AIIMS, New Delhi, and Yale University. She serves as the Chief Dreamer & Loop Closer at Teleradiology Solutions, Telerad Tech and RxDx Phygital Healthcare, and has nurtured HealtheMinds from its inception.
Dr Maheshwari has been recognised with Times Now's 2014 Amazing Indian award and as a WOW (Woman Of Worth) 2019 by Outlook Business. She received the Young Clinician Award from the American Heart Association and the Best Teacher Award from Yale. In 2009, she was named one of the Top 20 Women Achievers in Medicine in India, and one of the Top 50 Women in India in 2016.
She served as editor of the journal of the Paediatric Cardiac Society of India. Currently, she runs an accredited e-teaching programme for Indian post-graduate students in paediatric cardiology. She has published over 200 academic presentations and papers, written a book on Indian parenting, and delivered over 200 public seminars, including TEDx Talks.